Bella Carriker is interested in the potential for spaces and buildings to function as organisms, fluidly evolving over time, and intrinsically linked to their ecosystems. Having grown up in a variety of different cities, she views the urban environment as an ideal site to uncover complex realities and develop an intersectional practice in ecological preservation, the creation of resource infrastructure, and social equity. The organic forms of water, in nature and the built environment, hold an important role in her practice, in making the world feel malleable, in creating softer edges between things.
Carriker is an M.Arch candidate at MIT and holds a BA from Columbia University, where she studied Architecture and Visual Arts. Prior to studying at MIT, she worked for New York architecture offices WORKac and Toshiko Mori Architect, where she managed architectural book and magazine publication, website design, and research on cyclical forest management for new timber constructions. At MIT, she is a member of the Water Club, a Co-Design Project in Colombia for sustainable farming technologies with the MIT Media Lab, and recently co-taught the interdisciplinary workshop COHABITATE: Entangling Architecture, Infrastructure and Living Systems. 
Projects
Library as Forest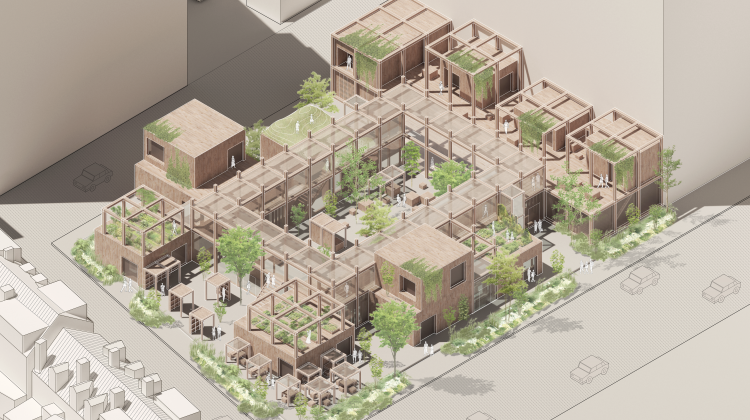 The Library as Forest proposes a public community space that functions on a multiplicity of scales, incorporating a diverse community of generations, languages, and cultural values into a larger ecological community of animal and plant-life.
Aire Fresca Greenhouse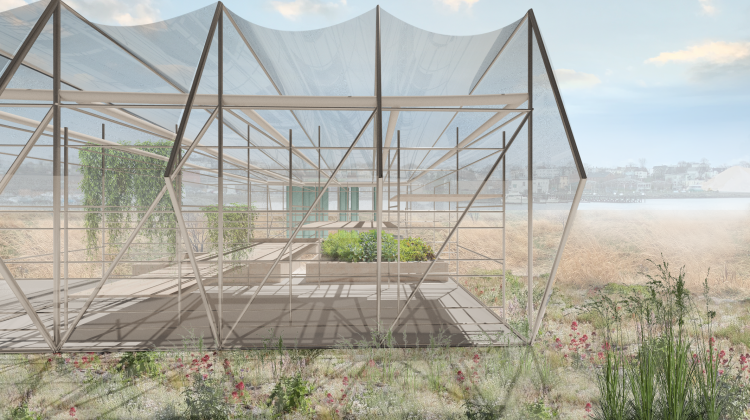 Proposal for a network of publically accessible, community-led greenhouses for East Boston, which filter pollution and change color as an indicator of air quality.
Gridshell Marketplace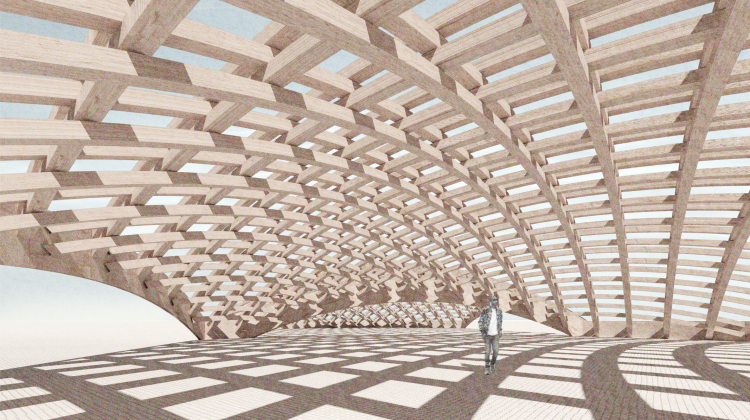 Design for a Mass Timber gridshell structure, using a double layer of continuous wooden beams steam-bent on site.
Reed Architecture
Ecological Stewardship as Cultural Practice: A study on the preservation techniques of reed architecture and floating islands in the Southern Marshes of Iraq.
Slow Violence Research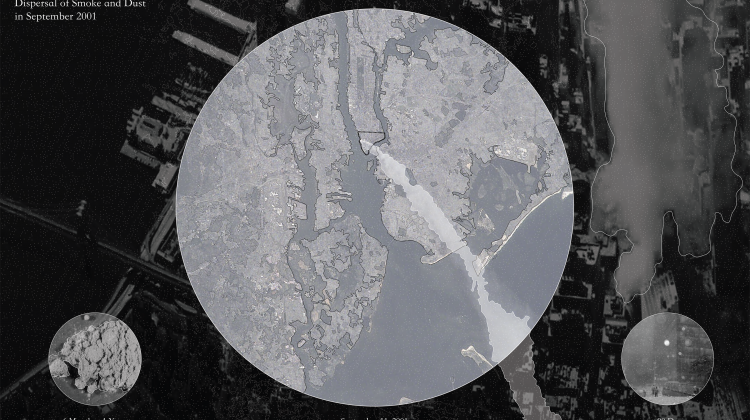 Essay and mapping project, 2022, Avery Review. "Slow Violence in Post-9/11 Lower Manhattan: Using Low-Income Residents as Environmental and Financial Shield."
Aquatic Play Infrastructure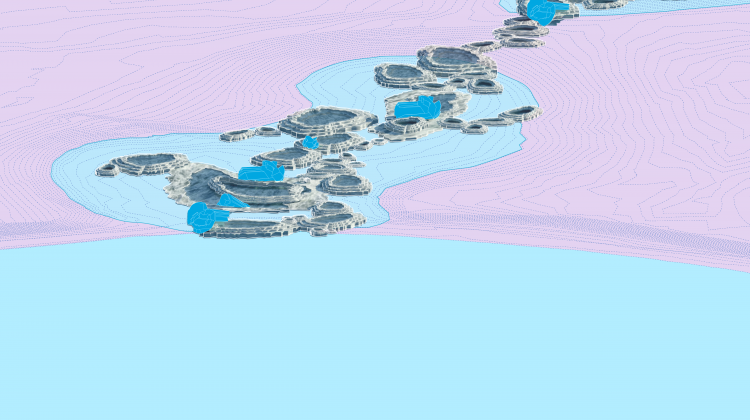 Water filtration bathing ponds for the Emerald Necklace landscape.