Pramada Jagtap
SMarchS Urbanism '22
Pramada is an architect, urbanist with an interest in architectural design, entrepreneurship, water urbanism and design of public spaces. 
Projects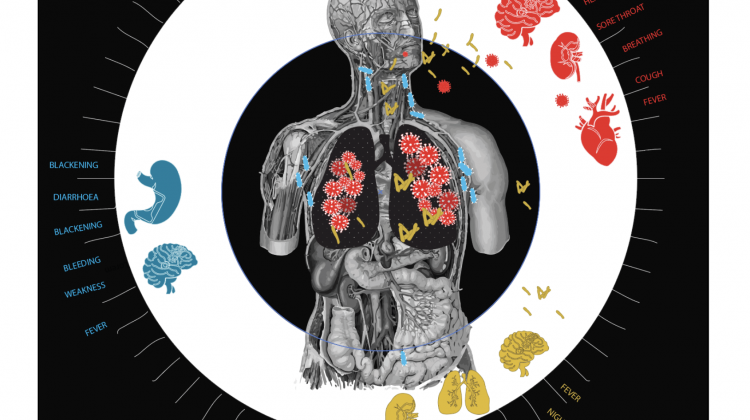 Learning from Foucault, this project explores the topic of the medicalization of the city through the case study of Mumbai by comparing three epidemics the city has and continues to face – the bubonic Plague, Tuberculosis, and Covid-19. It looks at different aspects of the city that led to the spread of these epidemics but also at the changes they have led to within the city on the urban, architectural, infrastructural, and socio-economic level.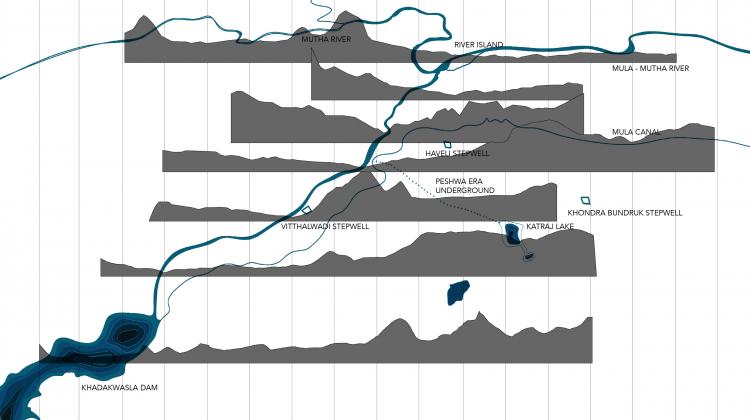 The decline of groundwater is a global concern. Drier climates like US high plains, Ganges basin, and parts of Australia are known to have depleted groundwater by 2050s[1]. The rampant deforestation of watersheds call for an urgent need to relook at our relationship with water. In the specific context of India, the water tables are as deep as 10 to 40 m below the ground level. Due to the large scale agrarian shift from share crops to cash crops, and an unprecedented rate of urbanisation, availability of groundwater has reduced manifold in 20th and 21st century.
The paper looks closely at man's evolving relationship with water that result in the diverse water systems that exist today in Western India. It looks at factors that construct the narrative of groundwater extraction in 21st Century Pune. The paper begins by mapping the geomorphology of the upper Bhima basin to highlight natural factors impacting groundwater recharge in the basin. It then looks at the influence of man-made water management techniques such as large scale 'formal' infrastructure(20th century) and traditional systems(18th century), on the groundwater table. The paper narrates the stories of vulnerable communities impacted by groundwater extraction and introduces decentralised modes of water management that have existed for centuries, but now lie in a state of decay and despair.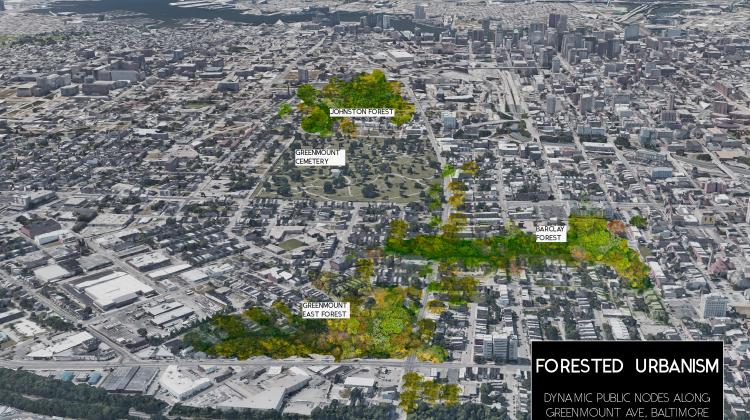 This project aims to transform strategic intersections in the neighbourhoods at greenmount avenue attempting to bridge the racial and class divide along the avenue. Through smaller interventions within the neighbourhoods it hopes to enable community members to lay claim to abandoned and vacant land. For the purpose of this project, we look at four stakeholders, Ms Bell, Annie, Councilman Stokes and Akilah, that each use the vacant property application to lead the transformation of four nodes along the avenue. Open space is no longer looked at as merely external land, but also the interior of buildings. It looks at Public space as a repository of abandoned buildings, land, existing gardens, and terraces. In a dense urban environment, where large scale open space is difficult to carve out, we create smaller contiguous vegetated areas that together become a 'forested urban' within which buildings lie scattered.