Image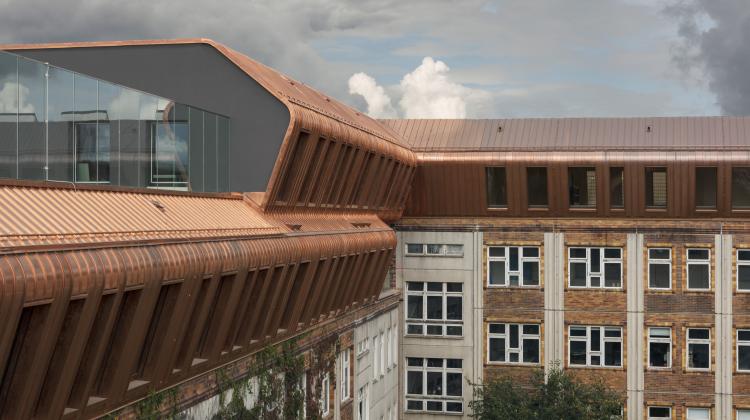 Location
10-250 Huntington Hall
The Ahmad Tehrani Symposium: Sauerbruch Hutton with Mark Wigley
draw love build  
Within the overall framework of today's wide-reaching sustainable agenda - whose urgency has been noticeably reinforced by the current pandemic - architecture occupies a delicate and often contradictory territory.  
In truth largely partial to the still-reigning paradigm of endless growth, it finds itself in immanent contradiction to the ecological mindset and its imperative of reduction.  Faced with this conflict we ask ourselves: can architecture act as an avantgarde for the "Climatic Turn"?  
For a long time, the very stuff of architecture - that is: haptic, corporeal, sensual matter – has become banalised into marketing image 'material'. Perhaps the Climatic Turn will help to re-root appreciation and to reassert architecture's inherent power? Sustainable practice should provide a testbed for a decarbonised economy; its products should enable different lifestyles that rethink the ways we live and work, how we consume and how (much) we produce.  
Witnessing slow societal transformation in the face of rapid environmental change, we think that rational (and quantitative) arguments alone will not suffice to motivate change. Instead we should find ways to combine a new modesty with environments that stimulate the senses and maximise the wellbeing of the individual that the ecological movement has always wished to protect.  
Lectures are free and open to the public. Registration required to attend in-person. Register here or watch the webcast on Youtube.
Sauerbruch Hutton was founded in 1989 by Matthias Sauerbruch and Louisa Hutton.
Matthias is a founding member of the German Sustainable Building Council, a member of the Urban Design Council in Munich and on the board of KW Institute for Contemporary Art Berlin. He is an Honorary Fellow of the American Institute of Architects, and was Director of the Architecture Section of the Akademie der Künste, Berlin.Matthias has taught at the Architectural Association in London as a Unit Master. He has held tenure professorships at the TU Berlin as well as the Academy of Fine Arts in Stuttgart. He was a visiting Professor at the University of Virginia, the Harvard Graduate School of Design and the University of the Arts in Berlin. Matthias himself studied at the Hochschule der Künste Berlin and the Architectural Association in London. 
Louisa was a member of the Curatorial Board of the Schelling Architecture Foundation for thirteen years, and was a Commissioner at CABE as well as a member of the first Steering Committee for Germany's Bundesstiftung Baukultur. She is an Honorary Fellow of the American Institute of Architects. In 2014 Louisa was elected to become a Royal Academician, and was subsequently awarded an OBE in 2015 for her contribution to architecture.Further to Sauerbruch Hutton's endeavours, Louisa has taught at the Architectural Association and was a visiting professor at Harvard Graduate School of Design. Louisa herself studied at the University of Bristol and the Architectural Association in London.