Sandy Curth awarded Martin Fellowship
Image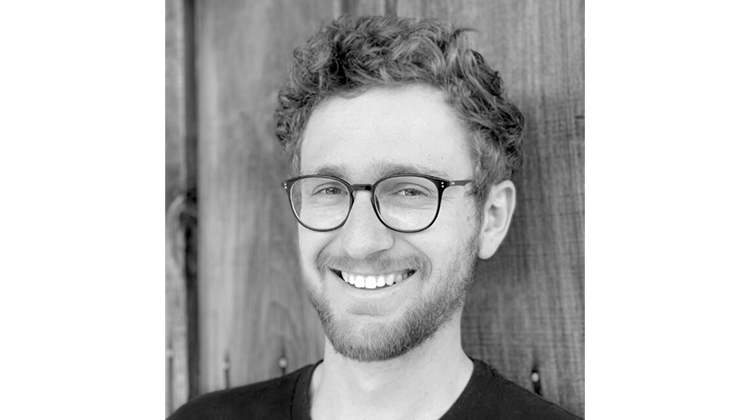 Published
October 10, 2023
Alexander (Sandy) Curth, a doctoral student in the Design and Computation Group in the MIT Department of Architecture, has been named a member of the 2023-2024 Martin Family Society of Fellows for Sustainability. The Martin Fellowship provides support to doctoral students whose research focuses on groundbreaking research in sustainability.  
Curth is a designer and researcher developing tools for democratization and access in the world of architectural additive manufacturing. He works at the intersection of computational design, material science, and structural optimization to create a framework for climate-resilient housing. His research has included 3D printing architectural scale structures with locally sourced earthen materials and creating novel low-carbon biomaterials for construction utilizing soil microbes and shellfish waste. Curth is advised by Larry Sass, an associate professor and chair of the Design and Computation Group. Curth often collaborates with Digital Structures, the Huang-Hobbs BioMaker Space, and the Center for Bits and Atoms.  
Two doctoral students in the Department of Urban Studies and Planning were also awarded Martin Fellowships for the current school year. 
The Martin Family Society of Fellows for Sustainability is a community of MIT doctoral students pursuing sustainability research in a wide array of fields and topics. Approximately ten students are selected to through a competitive process and awarded two semesters of funding for research projects with an environmental focus and strong potential for real-world impact. Martin Fellows participate in a lively community of students and alumni dedicated to advancing environmental and social sustainability.  
Lee Martin '42 (Mechanical Engineering) with his wife Geraldine and parents established the foundation in 1953. More than 400 Martin Fellows alumni work in industry, civil society, and government organizations worldwide