Spring 2023 public program
Image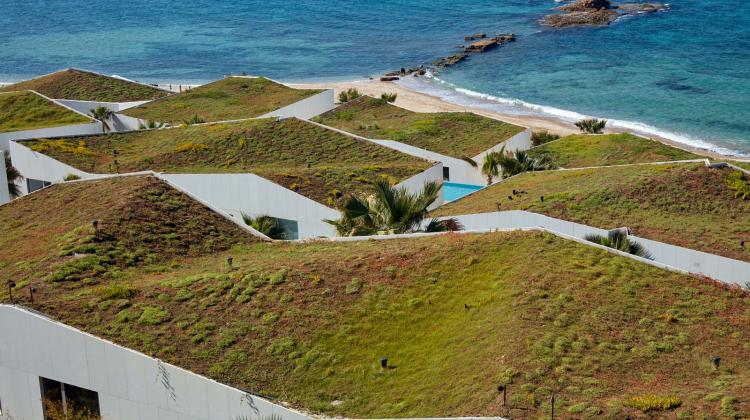 Published
February 7, 2023
MIT Architecture is pleased to announce our spring 2023 public program; a continuing conversation on where we are now, centered on our department's convergence of design and research. 

This semester, MIT Architecture will challenge and reveal the complexity of buildings, people, and plants; border ecologies and the architecture of UN missions; the future vernacular of wetlands; regional planning in Sierra Leone and Tanzania; decolonizing design; mobilizing the rural; design and solidarity; the architecture of music; and the pursuit of depth in a shallow world. At each event, we invite in-person visitors and remote audiences to study and question how architecture shapes the ways we make, and change, the world.

This series is a collaboration between the faculty, staff, and students of MIT's Department of Architecture, which includes architects, designers, urbanists, historians, critics, theorists, artists, social entrepreneurs, and experts in computation and building technology. MIT Architecture will also continue a collaboration with MIT's Morningside Academy for Design.

Alongside these academic programs and public events, student- and faculty-run exhibits, publications and platforms expand our agenda. Spring 2023 features three exhibitions in our Keller Gallery: Pandemic Pondering, student work curated by Azra Akšamija, opening February 10; Recordar by Deborah Garcia, opening April 7; and Microbes Make Mountains by Laura Maria Gonzalez, opening May 26.

Events are held in-person, and streamed on our Youtube channel. We invite you to explore the full public program below and find more details including links to webcasts on our events calendar. Learn more about all we do at architecture.mit.edu.
Spring 2023 public program, MIT Department of Architecture:

February 23: Amale Andraos
"Buildings, People, Plants"
28th Pietro Belluschi Lecture
March 2: Malkit Shoshan
"Border Ecologies and the Architecture of UN Missions"
Presented with the Art, Culture, and Technology Program
March 3: Elizabeth (Dori) Tunstall 
"Decolonizing Design"
Presented the MIT Press and Morningside Academy for Design
March 9: Jason Smith and Stephen Kieran (Kieran Timberlake)
"KieranTimberlake: Threads of Inquiry"
Presented with the Architecture and Urbanism Group
March 16: Theodora Vardouli
"Graph Vision: Images, Tools, Infrastructures"
Presented with the Design and Computation Group
March 23: Timur Dogan
Presented with the Building Technology Group
April 6: Deborah Garcia
Presented with the Architecture and Urbanism Group
April 11: Kazuyo Sejima
32nd Arthur H. Schein Memorial Lecture
April 13: Shanzhai Lyric, Poetic Research & Archive
"TO HOW DO YOU GO DEEP IN A SHALLOW WORLD"
NOMAS Lecture

April 14: Thresholds 51: Heat Book launch
Co-editors Zachariah Kish-DeGiulio and Hampton Smith in conversation with journal contributors.
April 20: Design & Solidarity Book Launch
Co-editors Marisa Morán Jahn and Rafi Segal in conversation with Arturo Escobar, Greg Lindsay, Mercedes Bidart, and Rashin Fahandej. Moderated by Ana Miljacki. Presented with the Architecture and Urbanism Group.
April 27: Ayala Levin
"How to Mobilize the Rural? Regional Planning in Sierra Leone (1965) and Tanzania (1979-1983)"
Presented with the History, Theory and Criticism of Art and Architecture Group
May 4: Wael Al Awar (WaiWai Design) 
"Wetland: A Future Vernacular"
Presented with the Aga Khan Program for Islamic Architecture
Our spring 2023 public program is supported in-part by the Arthur H. Schein (1951) Memorial Fund. #BlackLivesMatter