Summer 2023 recommended reading from MIT
Image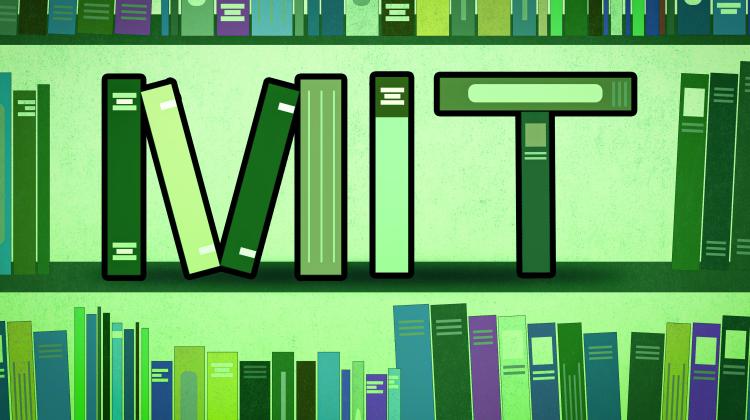 Enjoy recent titles from Institute faculty and staff, including some from our own Department of Architecture.
ummer is the perfect time to curl up with a good book — and MIT authors have had much to offer in the past year. The following titles represent a selection of books published in the past 12 months by MIT faculty and staff. In addition to links for each book from its publisher, the MIT Libraries has compiled a helpful list of the titles held in its collections.
Looking for more literary works from the MIT community? Enjoy our book lists from 2022 and 2021.
Happy reading!
Novel and poetry
"The Study of Human Life" (Penguin, 2022)
By Joshua Bennett, visiting professor of literature
In this deeply personal book, Bennett, a visiting professor who joins the MIT faculty this summer, recalls and reimagines social worlds almost but not entirely lost, all while gesturing toward the ones we are building now, in the midst of a state of emergency, together. Bennett opens with a set of autobiographical poems with themes of family, life, death, vulnerability, and the joys and dreams of youth. The central section features an alternate history where Malcolm X is resurrected from the dead, as is a young Black man shot by police some 50 years later. The final section includes poems about fatherhood, on the heels of Bennett's first child being born.
"Pomegranate" (Atria Books, 2023)
By Helen Elaine Lee, professor in comparative media studies/writing
This novel from Helen Elaine Lee focuses on a queer Black woman working to stay clean, pull her life together, and heal after being released from prison. In lyrical and precise prose, Lee paints a humane and unflinching portrait of the devastating effects of incarceration and addiction, and of one woman's determination to tell her story.
Science
"Responding to the Climate Threat: Essays on Humanity's Greatest Challenge" (Springer Cham, 2023)
By Henry Jacoby, the William F. Pounds Professor Emeritus in management; Gary Yohe; Richard Richels; and Benjamin Santer
Four veteran climate experts present our current understanding of the climate threat and what can be done about it, in lay language ― without losing critical aspects of the natural and social science. In a series of essays, they explain the essential components of the challenge, countering the forces of distrust of the science and opposition to a vigorous national response.
"The Transcendent Brain: Spirituality in the Age of Science" (Pantheon, 2023)
By Alan Lightman, professor of the practice in humanities
Drawing on intellectual history and conversations with contemporary scientists, philosophers, and psychologists, Lightman asks a series of thought-provoking questions that illuminate our strange place between the world of particles and forces and the world of complex human experience.
"Climate Future: Averting and Adapting to Climate Change" (Oxford University Press, 2022)
By Robert S. Pindyck, the Bank of Tokyo-Mitsubishi Ltd Professor in Finance and Economics
Climate change initiatives typically focus on reducing greenhouse gas emissions — but what happens if these efforts fall short? In his latest book, Pindyck, an environmental economist, contends that most countries will not come close to meeting their CO2 reduction goals. He recommends adaptations such as sea walls and dykes, hybrid crops, and large-scale geoengineering.
Culture, humanities, and social sciences
"Spoken Word: A Cultural History" (Knopf, 2023)
By Joshua Bennett, visiting professor of literature
A celebration of voices outside the dominant cultural narrative, who boldly embraced an array of styles and forms and redefined what — and whom — the mainstream would include, Bennett's book illuminates the profound influence spoken word has had everywhere melodious words are heard, from Broadway to academia, from the podiums of political protest to cafés, schools, and rooms full of strangers all across the world.
"A Thousand Steps to Parliament: Constructing Electable Women in Mongolia" (University of Chicago, 2022)
By Manduhai Buyandelger, professor of anthropology

This book traces how the complicated, contradictory paths to political representation that women in Mongolia must walk mirror those the world over. Buyandelger shows how successful women candidates use strategies of self-polishing to cultivate charisma and a reputation for being oyunlag, or intellectual. By tracing the complicated, contradictory paths to representation that women in Mongolia must walk, "A Thousand Steps to Parliament" holds a mirror up to democracies the world over, revealing an urgent need to grapple with the encroaching effects of neoliberalism in our global political systems.
"Probing Arts and Emergent Forms of Life" (Duke University Press, 2023)
By Michael M. J. Fischer, professor of anthropology and of science and technology studies

In this book, Fischer calls for a new anthropology of the arts that attends to the materialities and technologies of the world as it exists today. He examines the work of key Southeast and East Asian artists within the crucibles of unequal access, geopolitics, reverberating past traumas, and emergent socialities. Throughout Indonesia, Korea, Singapore, Thailand, and Vietnam, Fischer argues that these artists' theoretical discourses should be privileged over those of the curators, historians, critics, and other gatekeepers who protect and claim art worlds for themselves.
"Lines Drawn across the Globe: Reading Richard Hakluyt's 'Principal Navigations'" (McGill-Queen's University Press, 2023)
By Mary C. Fuller, professor of literature
Around 1600, the English geographer and cleric Richard Hakluyt sought to honor his nation by publishing a compilation of every document he could find relating to its voyages and trade beyond the boundaries of Europe. Fuller traces the history of the book's compilation and gives order and meaning to its famously diverse contents: from Sierra Leone to Iceland, from Spanish narratives of New Mexico to French accounts of the Saint Lawrence and Portuguese accounts of China.
"Playing Oppression: The Legacy of Conquest and Empire in Colonialist Board Games" (MIT Press, 2023)
By Mikael Jakobsson, lecturer in comparative media studies, and Mary Flanagan
In "Playing Oppression," Jakobsson and Flanagan apply incisive frameworks of postcolonial theory to a broad historical survey of board games to show how seemingly benign entertainments reinforce the logic of imperialism. The work deftly analyzes this insidious violence and proposes a path forward with board games that challenge colonialist thinking and embrace a much broader cultural imagination.
"A New Companion to Herman Melville" (Wiley, 2022)
Edited by Wyn Kelley, senior lecturer of literature, and Christopher Ohge
Building on the success of the first Blackwell "Companion to Herman Melville," and offering a variety of tools for reading, writing, and teaching Melville, "A New Companion to Herman Melville" delivers an insightful examination of Melville for the 21st century. Editors Kelley and Ohge create a framework that reflects a pluralistic model for humanities teaching and research offering critical, technological, and aesthetic practices that can be employed to read Melville in exciting and revelatory ways.
"The Scarce State: Inequality and Political Power in the Hinterland" (Cambridge University Press, 2023)
By Noah L. Nathan, professor of political science

The formal state often appears absent in the rural periphery in developing countries. Yet these states are not as weak as many believe. In a multi-method study of historical development in Ghana, Nathan rethinks the process of state-building in hinterlands, demonstrating how even seemingly absent states still change the underlying nature of their societies, with implications for better understanding the governance challenges that these regions face. 
"Eating Beside Ourselves: Thresholds of Foods and Bodies" (Duke University Press, 2023)
Edited by Heather Paxson, the William R. Kenan, Jr. Professor of Anthropology and head of MIT Anthropology

"Eating beside Ourselves" examines eating as a site of transfer and transformation across bodies and selves. The contributors show that by turning organic substance into food, acts of eating create interconnected food webs organized by relative conditions of edibility through which eaters may in turn become eaten.
"Writing Egypt: Al-Maqrizi and His Historical Project" (Edinburgh University Press, 2022)
By Nasser Rabbat, professor of architecture

Although al-Maqrizi is recognized as the most influential historian of premodern Egypt, he has never received the probing historical treatment warranted by his standing and scholarly output. This book fills that gap. Arranged in three sections, it tells al-Maqrizi's life story; weaves it with historiographical, textual, and methodological analysis of his oeuvre; and reconstructs the afterlife of the author and his work down to the present.
"Life Is Hard" (Riverhead Books, 2022)
By Kieran Setiya, professor of philosophy

There is no cure for the human condition: Life is hard. But Setiya believes philosophy can help. He offers a map for navigating rough terrain, from personal trauma to the injustice and absurdity of the world. In this profound and personal book, he shows how the tools of philosophy can help us find our way. Drawing on ancient and modern philosophy as well as fiction, history, memoir, film, comedy, social science, and stories from Setiya's own experience, "Life Is Hard" is a book for this moment — a work of solace and compassion.
"Grand Delusion: The Rise and Fall of American Ambition in the Middle East" (Penguin, 2023)
By Steven Simon, Robert E. Wilhelm Fellow in the Center for International Studies
The culmination of almost 40 years at the highest levels of policymaking and scholarship, "Grand Delusion" offers a comprehensive and deeply informed account of U.S. engagement in the Middle East. This story, while episodically impressive, was too often tragic and at times dishonorable. As we enter a new era in foreign policy, this is an essential book, a cautionary history that illuminates American's propensity for self-deception and misadventure at a moment when the nation is redefining its engagement with a world in crisis.
"Ruderal City: Ecologies of Migration, Race, and Urban Nature in Berlin" (Duke University Press, 2022)
By Bettina Stoetzer, associate professor of anthropology

In "Ruderal City," Stoetzer traces relationships among people, plants, and animals in contemporary Berlin as they make their lives in the ruins of European nationalism and capitalism. She develops the notion of the ruderal — originally an ecological designation for the unruly life that inhabits inhospitable environments such as rubble, roadsides, train tracks, and sidewalk cracks — to theorize Berlin as a "ruderal city."
"Judicial Dispute Resolution: New Roles for Judges in Ensuring Justice" (Anthem Press, 2023)
By Larry Susskind, the Ford Professor of Urban and Environmental Planning; Justice Williams Tillman; and Nicolas Parra Herrera

Concerned about the role of the courts, particularly judges, in guaranteeing justice, and impressed with the success of Canadian courts that are using judicial dispute resolution (JDR), the authors describe similar efforts in other parts of the world where the use of JDR helps parties resolve their differences in a timely way. The judges who use this practice mediate rather than adjudicate; they do not decide who is right or wrong but assist the parties in resolving their differences and mending their relationships. The authors can tell this unique story after being granted exclusive access to the parties, judges, and records in nine carefully selected cases. 
"Harvard Square: A Love Story" (Columbia University Press, 2023)
By Catherine J. Turco, associate professor of management
In this book, Turco explores the history, impact, and future of street-level markets through her own experience visiting the iconic Cambridge, Massachusetts, neighborhood as a young girl, living there as a university student, and later advocating for the community as a resident.
Technology and society
"Power and Progress: Our Thousand-Year Struggle Over Technology and Prosperity" (PublicAffairs, 2023)
By Daron Acemoglu, Institute Professor, and Simon Johnson, the Ronald A. Kurtz Professor of Entrepreneurship
In their new book, Acemoglu and Johnson detail the ways that artificial intelligence and other digital technologies have mesmerized the business elite while threatening to undermine jobs and democracy. The authors decry the economic and social damage caused by excessive automation, massive data collection, and intrusive surveillance, and offer a counter vision whereby the tremendous computing advances of the past half century can become empowering and democratizing tools.
"Handbook of Innovation and Appropriate Technologies for International Development" (Edward Elgar Publishing, 2022)
Edited by Daniel Frey, professor of mechanical engineering; Samuel Pierre; Philippe Régnier; Koshy Varghese; and Pascal Wild. With chapters by MIT contributors Amy Smith, MIT D-Lab founding director, and Nancy Adams, D-Lab communications officer; Elizabeth Hoffecker, research scientist at the Sociotechnical Systems Research Center; Daniel Frey and Bish Sanyal, D-Lab instructors; Kendra Leith, D-Lab associate director for research; Daniel Sweeney, D-Lab research scientist; and Amit Gandhi PhD '20, D-Lab research affiliate
This book highlights innovations and appropriate technologies helpful for the development of people around the world and across economic backgrounds. An illuminating and informative look into more sustainable global technological development, the handbook presents new disruptive forms of innovation-producing technologies and origin stories about pathbreaking practitioners and organizations. And it provides both the traditional socioeconomic and political frameworks for appropriate technologies and alternative solutions for sustainable development.
"Handbook of Space Resources" (Springer, 2023)
Chapter by Olivier de Weck and Jeffrey Hoffman, professors of aeronautics and astronautics, and George Lordos MBA '00, SM '18
This book covers the latest understandings of space resources, including mission concepts, exploration approaches, mining and extraction technologies, commercial potential, and regulation. In their chapter, "Lifetime Embodied Energy: A Theory of Value for the New Space Economy," adapted from Lordos' MIT master's thesis, the authors advance a method based on embodied energy to objectively value space systems that utilize space resources.
"Atlas of the Senseable City" (Yale University Press, 2023)
By Carlo Ratti, professor of the practice and director of the Senseable City Lab, and Antoine Picon

This book explores how the growth of digital mapping, spurred by sensing technologies, is affecting cities and daily lives. It examines how new cartographic possibilities aid urban planners, technicians, politicians, and administrators; how digitally mapped cities could reveal ways to make cities smarter and more efficient; how monitoring urbanites has political and social repercussions; and how the proliferation of open-source maps and collaborative platforms can aid activists and vulnerable populations.
"Reclaiming Space" (Oxford University Press, 2023)
Chapter by Danielle Wood, assistant professor of media arts and sciences, and of aeronautics and astronautics
"Reclaiming Space" is an innovative study of space travel's history, legitimacy, and future. Wood's chapter, "Opportunities to Pursue Liberatory, Anticolonial, and Antiracist Designs for Human Societies Beyond Earth," is one of 27 original essays seeking to incubate, illuminate, and illustrate a more diverse and inclusive conversation about space exploration.
Work, finance, and industry
"Fiscal Policy under Low Interest Rates" (MIT Press, 2023)
By Olivier Blanchard, the Robert Solow Professor of Economics Emeritus

Policy makers in advanced economies find themselves in an unusual fiscal environment: debt ratios are historically high, and — once the fight against inflation is won — real interest rates will likely be very low again. This combination calls for a rethinking of the role of fiscal and monetary policy — and this is just what Blanchard proposes in this work. His conclusions hold practical implications for economic and fiscal policymakers, bankers, and politicians around the world.
"Risky Business: Why Insurance Markets Fail and What to Do About It" (Yale University Press, 2022)
By Amy Finkelstein, professor of economics; Liran Einav; and Ray Fisman

Why is dental insurance so crummy? Why is pet insurance so expensive? Why does your auto insurer ask for your credit score? The answer to these questions lies in understanding how insurance works. Unraveling the mysteries of insurance markets, the authors explore such issues as why insurers want to know so much about us and whether we should let them obtain this information; why insurance entrepreneurs often fail (and some tricks that may help them succeed); and whether we'd be better off with government-mandated health insurance instead of letting businesses, customers, and markets decide who gets coverage and at what price.
"Workforce Ecosystems: Reaching Strategic Goals with People, Partners, and Technologies" (MIT Press, 2023)
By David Kiron, editorial director of research at MIT Sloan Management Review; Elizabeth J. Altman; Jeff Schwartz; and Robin Jones
"Workforce Ecosystems" is a research-driven framework for leading complex, interconnected workforces. Drawing on case studies, worldwide surveys, and extensive interviews with C-suite executives and senior leaders from Amazon, IBM, Mayo Clinic, NASA, Nike, Roche, Unilever, the US Army, Walmart, and others, the authors explore what workforce ecosystems are and how to navigate their unique challenges and opportunities.
"What is This Management?: Essays on Corporate Governance and Management Education" (Self-published, 2023)
By William F. Pounds, professor emeritus of management

In this collection of short essays on management and corporate governance, Pounds shares practical, down-to-Earth wisdom and insight on topics rarely touched on in the typical MBA curriculum, gleaned from his decades of experience across a wide variety of boards. CEOs, corporate directors, and anyone interested in how organizations function and perform in the mysterious realm beyond the executive suite will find these timeless ideas a thought-provoking and sometimes irreverent complement to more traditional academic and legal treatments of these important subjects. 
"The Case for Good Jobs: How Great Companies Bring Dignity, Pay, and Meaning to Everyone's Work" (Harvard Business Review Press, 2023)
By Zeynep Ton, professor of the practice in operations management
This book serves as a leadership guide for choosing excellence and providing good jobs that offer a living wage, dignity, and opportunities for growth. From health care facilities to call centers, fulfillment centers to factories, and restaurants to retail stores, companies are struggling to find or keep workers, because the jobs they offer are low-paying, stressful, and provide little chance for growth and success. Ton outlines the importance of investing in employees, and the four operational choices managers must make if they want to prioritize customers and maximize employees' productivity, motivation, and contributions.
"The Magic Conveyer Belt: Supply Chains, A.I., and the Future of Work" (MIT CTL Media, 2023)
By Yossi Sheffi, the Elisha Grey II Professor of Engineering Systems and director of the MIT Center for Transportation and Logistics
In this book, Sheffi takes a close look at "the underlying structure, unavoidable complexity, and massive scale of modern supply chains." He also explores how automation, robotics, and artificial intelligence are changing and augmenting jobs held by workers and how they will change supply chains of the future.
"Future Ready: The Four Pathways to Capturing Digital Value" (Harvard Business Review, 2022)
By Stephanie L. Woerner, Center for Information Systems Research (CISR) director and principal research scientist; Peter Weill, CISR senior research scientist and chairman emeritus, and Ina M. Sebastian, CISR research scientist 
Companies that undergo digital transformation have significantly higher financial performance. In "Future Ready," the authors offer a playbook for leaders who want to help their companies leverage digital capabilities to innovate, satisfy customers, and reduce costs. The book provides board members and top management teams leading a digital transformation journey with a coherent framework and a common language to guide, motivate, and focus employees. It is based on more than 50 interviews with executives and surveys with over 2,000 respondents, and was field-tested in multiple workshops with boards and senior management teams in firms around the world.
Arts, architecture, planning, and design
"Equity, Evaluation, and International Cooperation: In Pursuit of Proximate Peers in an African City" (Oxford University Press, 2022)
By Gabriella Carolini, associate professor of urban studies and planning

In this book, Carolini emphasizes that equitable partnership on the ground delivers the best results in the Global South. In her view, the best development projects involve close cooperation between proximate peers: the sharing of information among partners, a consistent presence on the ground, nonhierarchical governance, and a drive toward "equity," in many forms, as a key project goal.
"Climate Inheritance" (Actar Publishers, 2023)
By Rania Ghosn, associate professor of architecture, and El Hadi Jazairy
The speculative design research publication reckons with the complexity of "heritage" and "world" in the Anthropocene. The impacts of climate change on heritage sites — from Venice flooding to extinction in the Galápagos Islands — have garnered empathetic attention in a media landscape that has otherwise mostly failed to communicate the urgency of the climate crisis. In a strategic subversion of the media aura of heritage, World Heritage sites are cast as narrative figures to visualize pervasive climate risks all while situating the present emergency within the wreckages of other ends of worlds, replete with the salvages of extractivism, racism, and settler colonialism. The harms and possibilities of such inheritances are narrated in drawing triptychs and mythologies to bequeath other worlds and values. 
"Architecture Constructed: Notes on a Discipline" (Bloomsbury Visual Arts, 2023)
By Mark Jarzombek, professor of architecture

This book argues that the architecture/contractor divide is a "construction" with a particular history and theoretical problematic that impacts not just the history of the discipline, but also the history of labor that haunts the very understanding of contemporary architecture. The book looks at issues relating to preservation theory and the Library of Congress ordering systems, as well as to the tragic dualisms of "theory and practice," mind and body, design and craft, and architect and builder that belay any attempt to ever get out from under its particular falsifications.
"Design and Solidarity: Conversations on Collective Futures" (Columbia University Press, 2023)
By Rafi Segal, associate professor of architecture, and Marissa Morán Jahn SM '07

The authors converse about the transformative potential of mutualism and design with leading thinkers and practitioners. Together, they consider how design inspires, invigorates, and sustains contemporary forms of mutualism — including platform cooperatives, digital-first communities, emerging currencies, mutual aid, care networks, social-change movements, and more. From these dialogues emerge powerful visions of futures guided by communal self-determination and collective well-being.
"Dare to Know: Prints and Drawings in the Age of Enlightenment" (Yale University Press, 2022)
Edited by Kristel Smentek, associate professor of architecture; Edouard Kopp; and Elizabeth M. Rudy
Are volcanoes punishment from God? During the Enlightenment, questions such as this were brought to life through an astonishing array of prints and drawings, helping shape public opinion and stir political change. This book overturns common assumptions about the Age of Enlightenment, using the era's proliferation of works on paper to tell a more nuanced story. With a multidisciplinary approach, the book probes developments in the natural sciences, technology, economics, and more — all through the lens of the graphic arts.
"[SpaINdia] Cooper ACTioning Urban Condensers Updating Heritage Areas" (Universidad Politécnica de Madrid Press, 2022)
By Franca Alexandra Sonntag, postdoc and lecturer in architecture, and Ricardo Montoro Coso

In 2019 two Siamese workshops were organized by Aula Coopera [Spain/in/India], under the same research topic, Urban Condensers. Updating heritage areas, the workshops took place in two different cities: Madrid and Ahmedabad; two countries in two continents. With the participation of 14 professors, eight conferences, previous trips visiting paradigmatic architectures, walking through the intervention sites in contact with their inhabitants; 50 students of various levels and seven nationalities produced different proposals for the re-activation of public space in both cities among 17 working groups. This book describes the workshops, including the immense experiences of participants living in situ together.
"Shapes of Imagination: Calculating in Coleridge's Magical Realm" (MIT Press, 2022)
By George Stiny, professor of architecture

In this book, Stiny runs visual calculating in shape grammars through art and design — incorporating Samuel Taylor Coleridge's poetic imagination and Oscar Wilde's corollary to see things as they aren't. Many assume that calculating limits art and design to suit computers, but shape grammars rely on seeing to prove otherwise. Rules that change what they see extend calculating to overtake what computers can do, in logic and with data and learning. Shape grammars bridge the divide between seeing and combinatoric play.
For young readers
"The Order of Things" (Nancy Paulsen Books, 2023)
By Kaija Langley, director of development at MIT Libraries
"The Order of Things" is a heart-rending and layered novel-in-verse for middle-grade readers. Eleven-year-old April Jackson loves playing the drums, almost as much as she loves her best friend, Zee, a violin prodigy. They both dream of becoming professional musicians one day. When the unthinkable happens and Zee suddenly passes away, April is crushed by grief but begins to learn it is possible to go on even after a great loss.
"I Was Left Out" (Self-published, 2023)
By Sally O. Lee, senior administrative assistant at the Computer Science and Artificial Intelligence Laboratory
Who hasn't been left out at one point or another? Were you ever not invited to a party, or left out of an occasion? What do you do about it? How do you feel? Who do you talk to? This book follows a kitty as he navigates through his feelings and thoughts and decides what to do next.