Aga Khan Program Lecture: Something Else is Possible
Image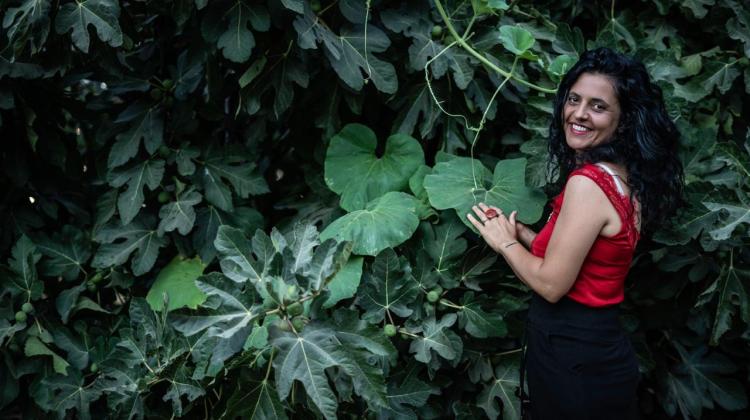 Contact Name
Jose Luis Arguello
Vivien Sansour
Founder and Director of Palestine Heirloom Seed Library
 In person only, will not be accessible remotely. Register here.
Aga Khan Program Lectures and Events
Abstract: Often times when Palestinian farmers put seed in the ground, they mutter a quiet prayer, "may we eat and may we feed others". This and many other linguistically profound sayings provide a lens into a cultural design that had been well based in the idea that our survival as individuals is connected to the well being and survival of our community. In this lecture, Vivien Sansour, takes us through a journey of people, and seeds that weaves stories that help us navigate a world that is in a state of hospice. How imagination and science made it possible for humans to develop bread from a wild grass, and how this relationship of co-creation between humans and other beings can inform our future, are urgent contemplations. From the death of species to the movements of people, Vivien invites us to engage in new modes of design that are based on the kinship of plants and the inspirations drawn from old stories in order to be what she calls "better designers". In this lecture Vivien will share images and processes of development for two of her most recent art works, "The Belly is a Garden" which was commissioned by the Fisher Center for Performance Arts in New York Bard College, and "Something Else is Possible" an art book and installation exhibited as part of the Fotoindustria Biennale in Bologna, Italy 2021.
Bio: Vivien Sansour is an artist, researcher, and writer. She uses installations, images, sketches, film, soil, seeds, and plants to enliven old cultural tales in contemporary presentations and to advocate for seed conservation and the protection of agrobiodiversity as a cultural/political act. Vivien founded the Palestine Heirloom Seed Library in 2014 where she worked with farmers in Palestine and around the world. As an extension of this project she created The Traveling Kitchen, a social engagement project aimed at bringing to the forefront conversations about climate crisis, food politics, and the imagining of new worlds.  Her work as an artist and  been showcased internationally, in places such as The Chicago Architecture Biennale, Victoria and Albert Museum, Dutch Design Week, Berlinale, Istanbul Biennale, Fotoindustria, and the Venice Art Biennale. As a writer, Vivien has written for magazines such as E-fluxx, Mold Magazine, and The Forward where she was featured as a food columnist. 
An enthusiastic cook, Vivien works to bring threatened varieties "back to the dinner table to become part of our living culture rather than a relic of the past." This work has led her to collaborate with award-winning chefs, including Anthony Bourdain and Sammi Tamimi.
A former Harvard University Fellow, Vivien is currently the Distinguished Artistic Fellow at Bard College where she premiered her art performance, "The Belly is A Garden" at the Fisher Center for Performing Arts and the Bard farm.  As part of her fellowship Vivien is teaching in the Experimental Humanities department where she is developing a course on human and nature design in the Hudson Valley entitled, "The Belly is A Garden"- El Batin Bustan 2022-2023.