Cinematic Migrations: A Conversation with Renée Green and ACT Alumni on Time, Space, Movement, and Essayistic Forms
Image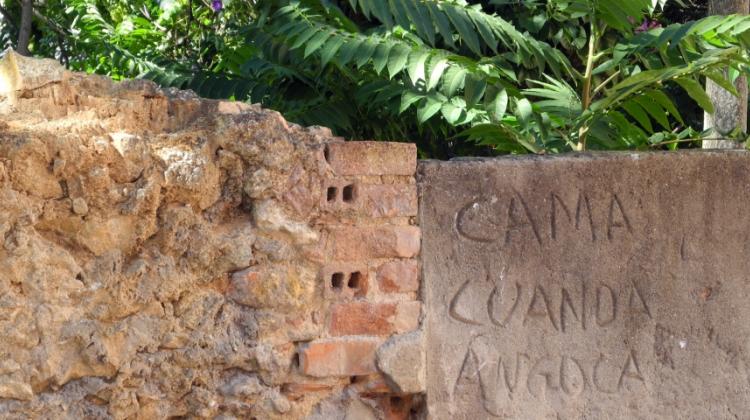 Cinematic Migrations: A Conversation with Renée Green and ACT Alumni on Time, Space, Movement, and Essayistic Forms
Featuring films by Professor Renée Green and ACT alumni Jessica Sarah Rinland, Suneil Sanzgiri, and Ian Soroka.
Part of the Spring 2021 Cinema and Architectural Imagination series
Join the Zoom discussion on May 14, 2021 at 6 PM EST
Register here to get access to view the films 
In 2012, Renée Green initiated an ongoing collaborative research and production project under the title Cinematic Migrations; initially co-hosted by the MIT Program in Art, Culture and Technology (ACT) and the MIT Visiting Artists Program, in its inaugural two-year phase Cinematic Migrations focused on the work of filmmaker John Akomfrah and producer Lina Gopaul, while a parallel lecture series and seminars took place in ACT.
Lecture and seminar guests included filmmakers, artists, and scholars such as Karim Aïnouz, Arthur Jafa, Knut Åsdam, Chip Lord, Ros Gray, Nora Alter, Charles Atlas, Lovett/Codagnone, Tarek Elhaik, Yvonne Rainer, Joan Jonas, and many others. In March 2014, a Cinematic Migrations Symposium was organized with the participation of Akomfrah, Gopaul, and Green, along with Manthia Diawara, Arthur Jafa, Laura Marks, Gloria Sutton, and Fred Moten.
Over the years Renée has taught her Cinematic Migrations seminar at MIT, with the latest iteration taking place during this spring. As we mark the end of the semester and the conclusion of the 2020-21 Cinema and Architectural Film Imagination Series, we invite you to join us in conversation between Professor Renée Green and ACT alumni which participated in the Cinematic Migrations project, who will share their work, films and ideas.
Please register for viewing access here 
Those That, at a Distance, Resemble Another (2019), by Jessica Sarah Rinland
With an elephant's ivory tusk as the protagonist, Those That, at a Distance, Resemble Another meditates upon the endless tactility of museological and ecological conservation, inviting reflection upon forms of representation, replicas, and embodiments of various materials, disciplines, and institutions.
Those That, at a Distance, Resemble Another (Trailer) from J.S.Rinland on Vimeo.
At Home but Not at Home (2019), by Suneil Sanzgiri
Sanzgiri's father was 18 when India ousted the last remaining Portuguese colonizers from his home in Goa in 1961. Combining 16mm with drone footage, desktop screenshots, and Skype interviews with his father, Sanzgiri utilizes various modes of seeing at a distance to question identity, the construction of memory and anti-colonial solidarity across continents.
At Home But Not At Home (Trailer) from Suneil Sanzgiri on Vimeo.
Letter from Your Far-off Country (2020), by Suneil Sanzgiri
Drawing upon a rich repository of images – from digital renderings of Kashmir's mountains to the textured materiality of 16mm hand-processing and direct animations techniques – 'Letter From Your Far-off Country' maps a hidden vein of shared political commitment and diasporic creative expression, linking a poem by the Kashmiri American writer Agha Shahid Ali with interviews with the filmmaker's father and a letter addressed to Communist Party leader Prabhakar Sanzgiri, who is also the filmmaker's distant relative
Letter From Your Far-Off Country - Trailer from Suneil Sanzgiri on Vimeo.
Greetings from Free Forests (2018), by Ian Soroka
Drifting through the densely forested landscape of Southern Slovenia, Greetings From Free Forests, like a lifting fog, reveals a refuge of embedded historical memory. The film travels alongside the testimonies of local hunters, foresters, cavers, and foragers among others— orbiting around an absence left by radical struggle after it has come to fruition and since faded. During WWII, this forest served as a sanctuary for the Partisan Liberation Front, who were resisting the Fascist occupation of Yugoslavia. Remnants of this event can still be found throughout the forest in various states of decay, but also within images that sought to preserve the revolution's emancipatory energy for future generations—images now stored in an underground film archive buried within the forest itself—depicting both the violence and the hope that came with radical change.
GREETINGS FROM FREE FORESTS - Trailer from Akoros Nai on Vimeo.
Walking in NYL (2016), Renée Green
Walking in NYL (2016) is the last iteration of a series of films initiated in 1992 with Tracing Lusitania, Renée Green's durational and accretive project showcasing the artist's ongoing interests and relationships with the city of Lisbon and the Lusophone world. In Walking in NYL, writing and the varieties of voices it invokes provide a mysterious passage through the highly sensorial streets of the city of NYL.
Filmmakers: 
Jessica Sarah Rinland, an Argentine-British artist and filmmaker, has had her work screened and exhibited internationally at Taipei Biennial (2020), University of Tennessee Downtown Gallery (2021), National Gallery Singapore (2021), Tabakalera (2019), Somerset House (2016) and Bloomberg New Contemporaries (2011). She has won awards including Special Mention at Locarno Film Festival and Best Film at DocumentaMadrid (Those That, at a Distance, Resemble Another, 2019), Primer Premio at Bienale de Imagen en Movimiento (Black Pond, 2018), Arts + Science Award at Ann Arbor Film Festival (2014), ICA's Best Experimental Film at LSFF (2013), and M.I.T's Schnitzer prize for excellence in the arts (2017). Residencies include Film Studies Center at Harvard University, Somerset House Studios, Flaherty Seminar Fellow, MacDowell and Ikusmira Berriak. She holds a BA (Honors) in Fine Art from Central Saint Martins, University of the Arts London and a MSc in Arts, Culture and Technology from Massachusetts Institute of Technology.
Suneil Sanzgiri is an artist, researcher, and filmmaker. His work spans experimental video and film, animations, essays, and installations, and contends with questions of identity, heritage, culture and diaspora in relation to structural violence. He graduated from the Massachusetts Institute of Technology (MIT) with a Masters of Science in Art, Culture and Technology in 2017. His film At Home But Not At Home made its World Premiere at the International Film Festival Rotterdam, in January 2020, with a nomination for the Found Footage Award. His follow-up film Letter From Your Far-Off Country made its world premiere at the New York Film Festival in the fall of 2020, and was entered into the Ammodo Tiger Shorts Competition at IFFR in 2021. Sanzgiri's work has been screened at festivals and galleries nationally and internationally. Sanzgiri was a 2016 resident of the SOMA program in Mexico City and will be a resident of the Pioneer Works Studio Residency in Spring 2021.
Ian Soroka works in non-fiction film and video. He studied cinema and philosophy at the University of Colorado in Boulder, in Prague at FAMU, and completed an M.S. in Art, Culture and Technology at MIT. Ian is a MacDowell Colony Fellow, a Princess Grace Foundation-USA Award recipient, and a Fulbright Fellow in Slovenia, where he was a guest researcher at the Slovenian National Film Archive and Cinematheque. His work has screened internationally in festival, gallery and museum contexts including: DocLisboa, Art of The Real, The Doc's Kingdom Film Seminar, Rencontres Internationales, Dokufest Kosovo, Open City, DokFest Munchen, and Kinoteka, Ljubljana. Ian is from western Colorado and is based in the San Francisco Bay area.
Renée Green is an artist, filmmaker and writer, and Professor of Art, Culture, and Technology at MIT. Via films, essays and writings, installations, digital media, architecture, sound-related works, film series and events her work engages with investigations into circuits of relation and exchange over time, the gaps and shifts in what survives in public and private memories as well as what has been imagined and invented. She also focuses on the effects of a changing transcultural sphere on what can now be made and thought. Since her arrival at MIT in 2011, Green has had solo exhibitions at the Museum of Modern Art, New York; MAK Center for Art and Architecture at the Schindler House, Los Angeles; Lumiar Cité, Lisbon; Galerie Nagel Draxler, Berlin; Fondazione Antonio Ratti, Como, Italy; Prefix Institute for Contemporary Art, Toronto, and the Carpenter Center for Visual Arts, Harvard University, Cambridge, MA. A selection of her films is being distributed by Video Data Bank; Inevitable Distances, a retrospective of her work will open this Fall in Berlin, hosted by KW - Institute for Contemporary Art, and DAAD Galerie. More information: Renée Green
---
Funded in part by the Council for the Arts at MIT
Learn more about the Spring 2021 Cinema and Architectural Imagination Series