Image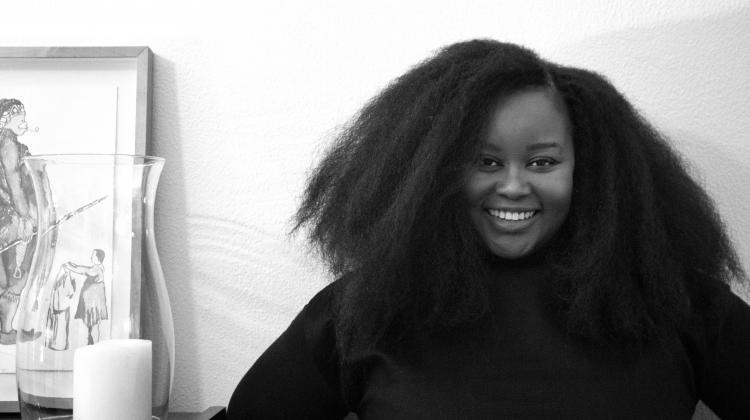 Image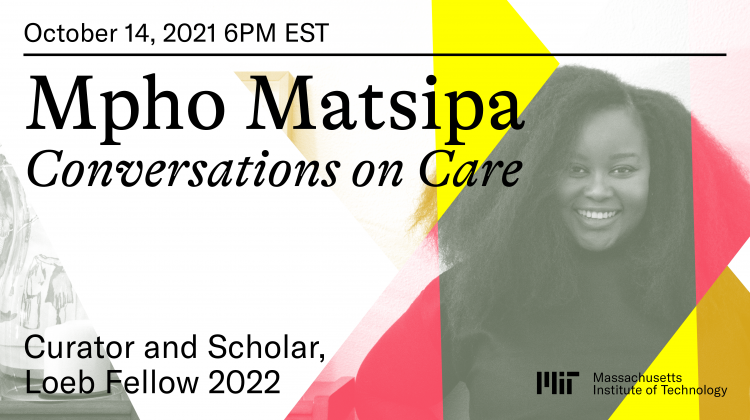 Location
Long Lounge, 7-429
Amidst the "breakdown all around" that characterizes our contemporary experiential and epistemic reality—to study care is, itself, an act of care. Paraphrasing thus Shannon Mattern's recent statement on maintenance and with a nod to the history of the feminist celebration of the same, in the Conversations on Care series (launched in the fall of 2019), the Critical Broadcasting Lab and Ana Miljački collaborate with the stewards of the architectural public sphere, whose work and platforms traverse different media of architectural broadcasting, from galleries and journals to listservs and podcasts. Conversation as a format of engagement necessarily operates through co-production, which in turn, helps us temper our own megaphones, while we examine the contemporary motivations, politics, interests, as well as the privilege of the caring subjects involved in curatorial, editorial and activist forms of work.
Conversations on Care: Mpho Matsipa
Curator and scholar, Loeb Fellow 2022
Mpho Matsipa is a design educator, researcher and curator based at WiSER, at the University of the Witwatersrand, South Africa. She is the founder and curator of African Mobilities, an itinerant multi-media, multi-year, and curatorial and experimental research and teaching platform, podcast series and pan-African network for African designers, artists, and urban theorists. As a curator of exhibitions and discursive platforms, she has been responsible for Studio-X Johannesburg (GSAPP) and the South African Pavilion at the XI International Architecture Exhibition, Venice Biennale (2008) and have more recently participated in numerous significant curatorial programs with the Cosmopolis II (Pompidou Centre) and the Ultrasanity (Lubumbashi Biennale). She has served as a member of the WiSER podcast committee, and as a critic and guest speaker at numerous prestigious institutions, including GSA, University of Johannesburg; the University of Lagos, Het Nieuwe Instituut, Canadian Center for Architecture, Tulane University, UPenn, McGill, University of Chicago, Columbia GSAPP, Harvard GSD, CAA-Getty and MoMA among others, and served on numerous advisory boards, including Ellipses Journal of Creative Research and for A on the Urban journal, Institute of Architecture at the University of Applied Arts, Vienna. Mpho has also authored critical essays, podcasts and reviews on public art, culture, and space. Working both within and outside of formal institutions, she has cultivated spaces that promote the discursive mobility and creative exchanges between artists, urban researchers within African and the global diaspora.
Mpho is currently a Loeb Fellow (2022) at the GSD, Harvard University.