Image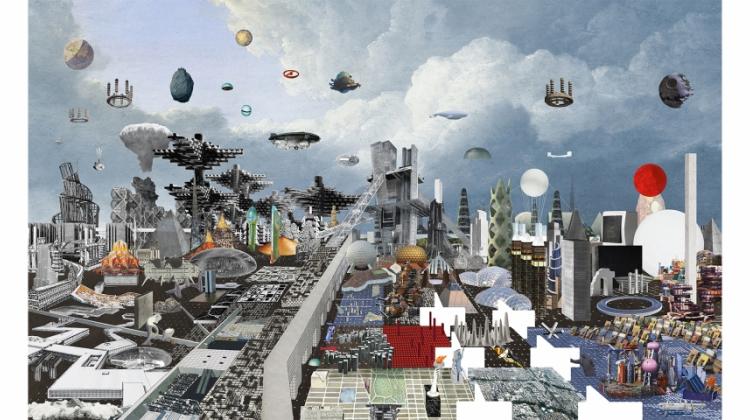 Conversations on Care: Cruz Garcia & Nathalie Frankowski / WAI Think Tank
MIT Architecture | Spring 2021 Lecture Series
In collaboration with the Critical Broadcasting Lab
6:00 PM, webcast
Cruz Garcia & Nathalie Frankowski, WAI Architecture Think Tank
WAI Architecture Think Tank is a planetary studio practicing by questioning the political, historical, and material legacy and imperatives of architecture and urbanism. Founded in Brussels during the financial crisis of 2008 by Puerto Rican architect, artist, curator, educator, author and theorist Cruz Garcia and French architect, artist, curator, educator, author and poet Nathalie Frankowski, WAI is one of their several platforms of public engagement that include Beijing-based anti-profit art space Intelligentsia Gallery, and the free and alternative education platform and trade-school Loudreaders. Based on the emancipating and persecuted alternative practice of education performed by lectores like Luisa Capetillo in the tobacco factories in the Caribbean, Loudreaders is an open pedagogical platform and free trade school that engages with architectural education as a form of mutual aid and critical solidarity in the age of Covid-19.
Garcia and Frankowski are faculty at Virginia Polytechnic and State University, and have held visiting professorships, fellowships, and chair positions at the University of Illinois Urbana-Champaign, Carnegie Mellon University, University of Nebraska-Lincoln, The School of Architecture at Taliesin. Their work has been part of the inaugural Chicago Architecture Biennial and exhibitions at the Museum of Modern Art New York, Neues Museum in Nuremberg, and the Museum of Art, Architecture, and Technology Lisbon.  They are authors of Narrative Architecture: A Kynical Manifesto, Pure Hardcore Icons: A Manifesto on Pure Form in Architecture, A Manual of Anti-Racist Architecture Education, and the upcoming book From Black Square to Black Reason: A Post-Colonial Architecture Manifesto.
Through the constant ethos of asking 'What about it', WAI Architecture Think Tank is a workshop for architecture intelligentsia that speculates on the possibility of:
Workshops for Anti-Racist Imaginaries
Workshops for Anti-Ableist Imaginaries
Workshops for Anti-Capitalist Imaginaries
Workshops for Anti-Alienating Imaginaries
Workshops for Anti-Imperialist Imaginaries
Workshops for Anti-Heteropatriarchal Imaginaries
Conversations on Care
Amidst the "breakdown all around" that characterizes our contemporary experiential and epistemic reality—to study care is, itself, an act of care. Paraphrasing thus Shannon Mattern's recent statement on maintenance and with a nod to the history of the feminist celebration of the same, in the Conversations on Care series (launched in the fall of 2019), the Critical Broadcasting Lab and Ana Miljački collaborate with the stewards of the architectural public sphere, whose work and platforms traverse different media of architectural broadcasting, from galleries and journals to listservs and podcasts. Conversation as a format of engagement necessarily operates through co-production, which in turn, helps us temper our own megaphones, while we examine the contemporary motivations, politics, interests, as well as the privilege of the caring subjects involved in curatorial, editorial and activist forms of work.
Ana Miljački is a critic, curator and Associate Professor of Architecture at MIT, where she teaches history, theory and design. Since 2018 Miljački has been directing the Critical Broadcasting Lab at MIT, which examines and broadcasts from the intersection of politics and contemporary architecture.