Designing for the Unknown
Image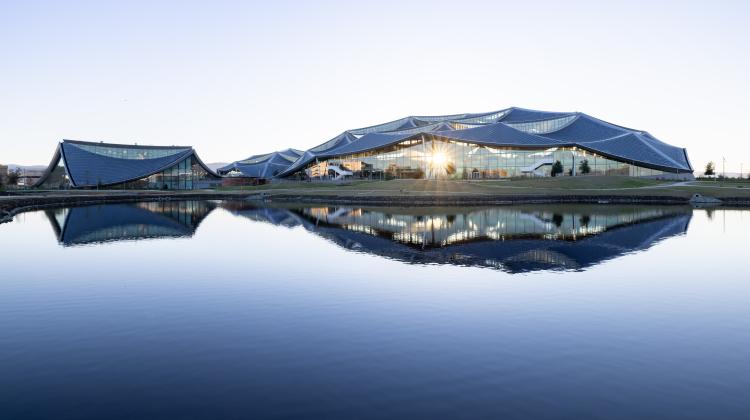 Photography by Iwan Baan
Designing for the Unknown
Michelle Kaufmann will share the work of Google's R+D for the Built Environment team that explores possible solutions for key questions including: 
How might we plan for the future when we don't know how we will be working or living but we know for sure it will be different than today? 
How might we build places that are carbon-free by 2030? 
What is sustainable design that is generated from optimal user experience? 
How might we design workplaces where people are measurably happier, healthier and more creative?
What might be possible when physical and digital merge to amplify the best of being human? 
Lectures are free and open to the public. Lectures will be held Thursdays at 6 PM ET in 7-429 (Long Lounge) and streamed online unless otherwise noted. Registration required to attend in-person. Register here or watch the webcast on Youtube.
Bio
Michelle Kaufmann is an architect who leads the R+D team within Google tasked with driving foundational and future-focused scalable innovations that seamlessly create an extraordinary experience in a carbon-free workplace in 2030. She and the team have a passion for thoughtful, sustainable, accessible design employing a cross-section of digital tools, prefabrication and systems building approach. Prior to joining Google as the Director of R+D for the Built Environment, Michelle worked with X on a moonshot for architecture, Flux, Frank O. Gehry and her own practice Michelle Kaufmann Studio. Michelle's work has been featured in the New York Times, Dwell, WIRED, The Today Show, Popular Science, Sundance Channel, HGTV, TIME magazine and Architectural Record. A full-size replica of Michelle's home was built at the Smithsonian National Building Museum as part of the exhibit and was featured on PBS show "10 Homes that Changed America". Michelle received her Masters of Architecture from Princeton University and Bachelor of Architecture from Iowa State University. She has been a lecturer and keynote speaker for numerous events.