Disembodied Territoriality or how to be displaced from where you have never been?
Image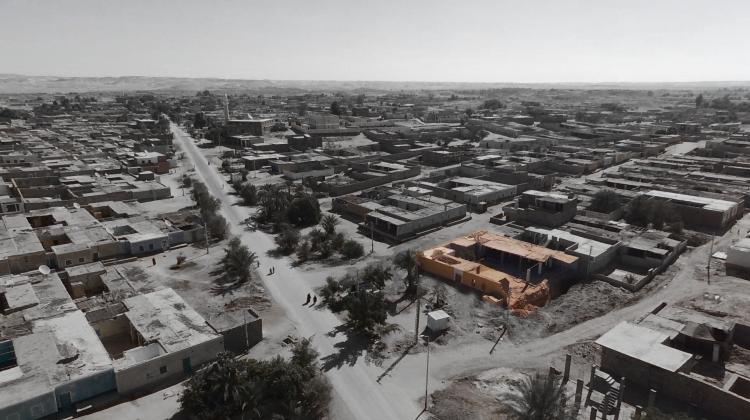 Contact Name
Aga Khan Program
Aga Khan Program Lecture:
Disembodied Territoriality or how to be displaced from where you have never been?Menna Agha, Architect and Researcher, Azrieli School of Architecture, Carleton University
REGISTRATION IS REQUIRED ONLY FOR NON-MIT ATTENDEES

Abstract:
This talk revolves around stories of Nubian displacement from a Nubian standpoint. Menna Agha tells a story of her people's several displacements during the 20th century from her position as a Nubian woman, a scholar, and a person displaced from where she had never been. With a focus on the 1964 displacement associated with the High Dam in Aswan, which flooded the majority of Nubian land in Egypt,  She confronts the architecture of resettlement and its complicity in projects of epistemicide, displacements, and erasure. In her work, Menna searches attentively for the architecture of resistance and refusal and architectures that sit in a Nubian cosmogony—ultimately hoping to bring contemporary Nubian issues to the forefront and contemplate possibilities.
Biography:
Menna Agha is an architect and researcher. She is an assistant professor of Design and Spatial Justice at Carleton University. Menna holds a Ph.D. in Architecture from the University of Antwerp and a Master of Arts in Gender and Design from Köln International School of Design. In 2019/2020, she was the Spatial Justice Fellow and a visiting Assistant Professor at the University of Oregon. She is a third-generation displaced Fadicha Nubian, a legacy that infuses her research interests in race, gender, space, and territory. Among her publications are: Nubia still exists: The Utility of the Nostalgic Space; The Non-work of the Unimportant: The shadow economy of Nubian women in displacement villages; and Emotional Capital And Other Ontologies of the Architect.