Fall 2023 Online Open House
-
Image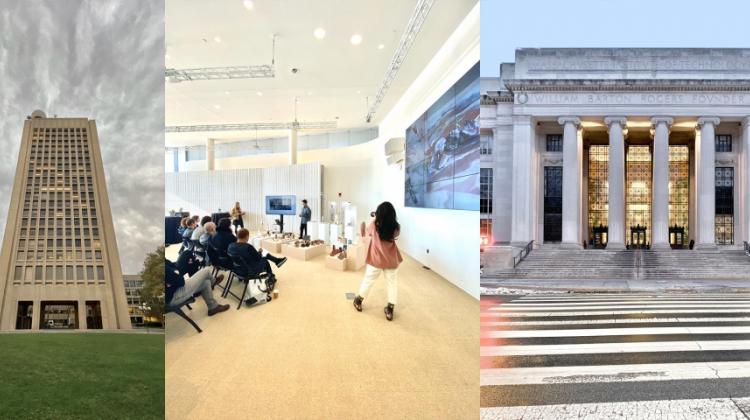 Image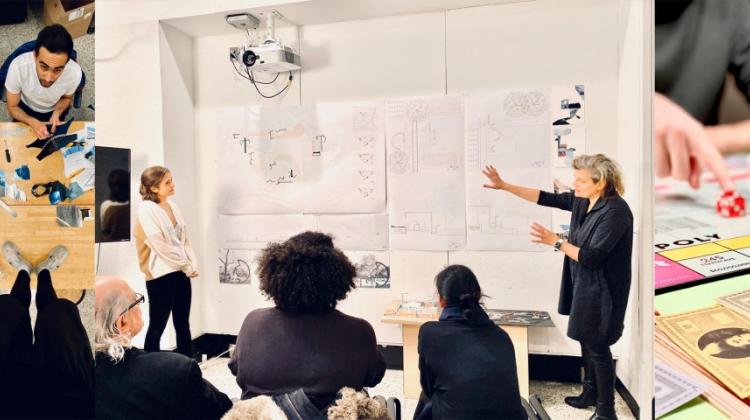 Image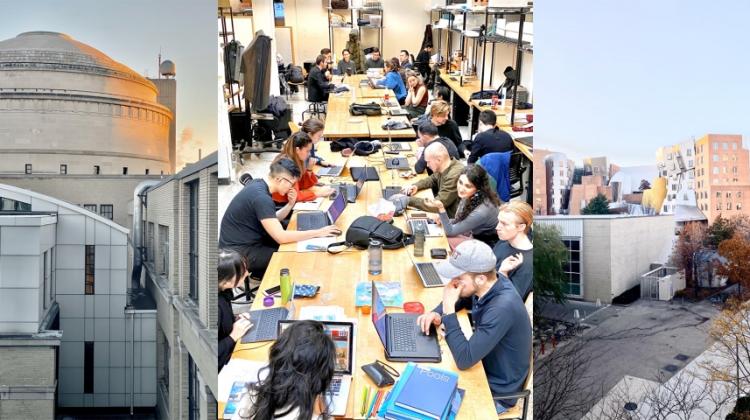 This fall, the MIT Department of Architecture is hosting online information sessions to offer prospective graduate students an opportunity to learn about admissions, programs, school culture, and research at MIT.  

Our Online Prospective Student Open House for Fall 2023 is TUESDAY, November 7, starting at 9AM EDT.  

This online web forum will enable prospective Master of Architecture (MArch) and Master of Science (Architecture Studies, SMArchS; Building Technology, SMBT) students to ask questions and learn about studying in our department. See below for more information. Register here to receive a link prior to the event.  
Listen to the Recording

Program:  

Welcome & Why Architecture @ MIT: 9 – 9:30am  
MArch: 9:30-10am  
SMArchS: 10-10:30am  
Admissions Overview & FAQs: 10:30-10:45am  
AMP & ArchCatalyst Review: 10:45-11am  
Students Perspective: Rescheduled as a happy hour from 5-6pm    

Breakout Sessions:  

Urbanism: 12-12:30pm  
AKPIA: 1-2pm  
SMArchS Design 1-2pm  
Computation: 2-2:30pm 
Building Technology: Thursday, November 9, 10am-12pm. Watch the live recording.
No breakout sessions for HTC will be held on Nov. 7. Students interested in the SM or PhD programs should contact htc@mit.edu for more information.
More ways to connect:  

Applicant Mentorship Program (AMP)  
The Applicant Mentorship Program (AMP) pairs prospective applicants from low-income or underrepresented racial minority backgrounds with current students, who can offer guidance and answer questions throughout the application process.   

ArchCatalyst Workshops  
Part of MIT's GradCatalyst, ArchCatalyst is a student-led workshop to help prospective students plan their academic trajectories. This interactive webinar covers the unwritten rules to preparing for, applying to, and succeeding in graduate school. Sessions are open to anyone exploring the option of graduate education in architecture and similar fields.  
 
LEARN ABOUT MIT ARCHITECTURE
In the meantime, learn more about current and recent courses, get to know our faculty and students. Follow current student and faculty research and department events via our Facebook  Twitter  Instagram and Youtube.
Recent publications and thesis project abstracts are available to read online. Full student theses are available on MIT's open-access repository, DSpace. In addition, course syllabi and materials are available via MIT's Open Courseware. Videos of select past lectures are available via YouTube.
Finally, review degree requirements related to the MArch, SMArchS, SMBT, and SMACT programs and learn more about Admissions. The Admissions page includes key information on tuition and finances.  Email arch@mit.edu with any additional questions.
MIT CAMPUS AND DEPARTMENT TOURS
Prospective students are welcome to attend any of our online public programs and events.  You can request a tour here.
MIT's Public Art Collection reaches across the Institute, including works by Alexander Calder, Louise Nevelson, Sarah Sze, Sol Lewitt, among many others. The campus is home to works by Alvar Aalto, Eero Saarinen, Gordon Bunshaft (MArch '35) & Walter Netsch (MArch '43) of SOM, Eduardo Catalano, I.M. Pei (BArch '47), Steven Holl, Charles Correa (MArch '55), and Fumihiko Maki, among many others. Many works in MIT's Public Art Collection are spread across campus in outdoor locations. Explore the public art map.