Ghost in the Shell (1995)
Image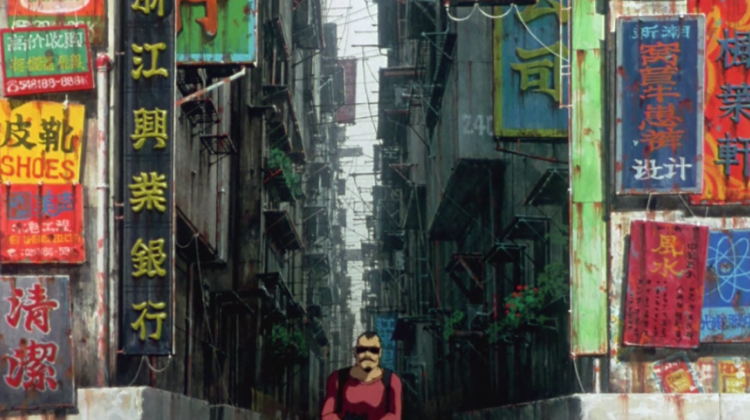 Ghost in the Shell (1995)
Directed by: Mamoru Oshii
Presented by: Malcolm Rio (SMarchS Alumni) and James Brice (MArch 24')
Part of the Spring 2021 Cinema and Architectural Imagination series
Join the Zoom discussion on April 02, 2021 at 6 PM EST
About the film:
In this Japanese animation, cyborg federal agent Maj. Motoko Kusanagi trails "The Puppet Master", who illegally hacks into the computerized minds of cyborg-human hybrids. Her pursuit of a man who can modify the identity of strangers leaves Motoko pondering her own makeup and what life might be like if she had more human traits. With her partner she corners the hacker, but her curiosity about her identity sends the case in an unforeseen direction. (Text via Google).
About the presenters:
Malcolm Rio is a graphic and architectural designer and thinker living in New York City. He is currently a PhD student at Columbia University where he researches the historical intersections of race, subjectivity and architecture. He received his MS in architecture studies (SMArchS) with numerous recognitions from MIT including the thesis prize and Rotch awards for his research on urbanism, black ontology and ballroom culture. Rio also holds a MArch from RISD and a BS in philosophy and BFA in graphic design from Towson University.
James Brice is an MArch degree candidate with the class of 2024 and the assistant for the Cinema and Architectural Imagination series. Prior to MIT he studied animation and graphic narrative storytelling at Rensselaer Polytechnic Institute, where he became interested in scenography, direction, and the overall design of the built environment for television and film.
Learn more about the Spring 2021 Cinema and Architectural Imagination Series
Above image: Screencap, "Ghost in the Shell," directed by Mamoru Oshii (1995)