Image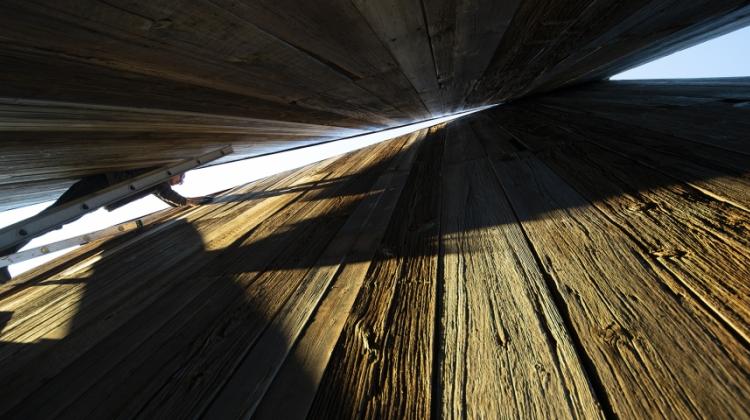 Series
Architecture + Urbanism
Public Lecture Series
Happening Now
MIT Architecture | Spring 2021 Lecture Series
A Research Studio conversation with Catie Newell, Virginia San Fratello, Brandon Clifford, and Zain Karsan
In collaboration with the Architecture and Urbanism Group
6:00 PM, webcast
Happening Now: A conversation with Catie Newell, Virginia Sanfratello, Brandon Clifford, and Zain Karsan
The act of making is a powerful method for thinking and designing. Yet, the complexities surrounding fabrication often act as barriers to entry for students of architecture, especially during a pandemic. Through their research, work, and teaching Catie Newell, Virginia San Fratello, Brandon Clifford, and Zain Karsan are working to re-imagine the relationships between education and fabrication. Together, they will share their own experiences with material production and the range of approaches they each take to manifesting transformative work. In conversation with the students, they will also reflect upon how the pandemic has shifted this territory and their approach to research and teaching.
Catie Newell, Virginia San Fratello, Brandon Clifford, and Zain Karsan
Bios:
Catie Newell is the founding principal of the architecture and research practice Alibi Studio and the Director of the Master of Science in Digital and Material Technologies program at the University of Michigan. Newell is also an Associate Professor of Architecture at the Taubman College of Architecture and Urban Planning. Newell's creative practice has been widely recognized for exploring design construction and materiality in relationship to location and geography, and cultural contingencies. The work ranges in scale from buildings to products and explores the world most deeply with material constructions and photography. Alibi Studio deploys material manipulation, illumination and darkness, and implications of occupation. The process of fabrication is a vital act in the work, often amplifying realities and identities of the site through their interpretation or ethics. Her work has been shown in secret venues in Detroit, in the Arsenale of the Venice Biennale, on controversial sites for demolition in Flint, as part of the Lille Triennial, and in night-sensitive museum solo shows. Newell is a Lucas Fellow, a Kresge Artist Fellow, and a Fellow of the American Academy in Rome.
Virginia San Fratello is a co-founder of the Oakland-based studio of Rael San Fratello which was established in 2002 following the attacks on the World Trade Center in to order to imagine alternative outcomes for creative practices in a post 9/11 world. A primary focus of her work folds together indigenous and traditional craft and material practice, contemporary design technologies, and storytelling, as strategies to unravel the complexities of contemporary society. Virginia grew up in the forests and tobacco farms of the deep South. Humor and play are important aspects of her work which are often layered with serious topics that span the themes of immigration, start-up companies, waste, homelessness, fashion, graphic design, and 3D printing. Her practice is closely tied to her commitment to public education in her role as professor and chair of the Department of Design at San Jose State University in Silicon Valley. She is the winner of the 2020 Beazley Design of the Year Award with Ronald Rael, and you can see her work in the permanent collections of The San Francisco Museum of Modern Art, The Museum of Modern Art and the Cooper Hewitt Design Museum in New York City.
Brandon Clifford is a time-traveler who develops creative approaches to the world's most pressing problems. He identifies contemporary blind-spots by mining ancient knowledge that holds resonance with topics of today. Brandon is the director of Matter Design and associate professor at MIT. Brandon received his Master of Architecture from Princeton University and his Bachelor of Science in Architecture from Georgia Tech. As a designer and researcher, Clifford has received recognition with prizes such as the American Academy in Rome Prize, a TED Fellowship, the SOM Prize, and the Architectural League Prize for Young Architects & Designers. Clifford is dedicated to re-imagining the role of the architect. His speculative work continues to provoke new directions for the digital era.
Zain Karsan is currently a teaching fellow and shop support at MIT, providing technical instruction in NC Programming, precision machining and robotic fabrication. He received his Master of Architecture from MIT in 2018 for a thesis entitled "Taking Stock" which reexamines the role of industrial technology to enable architectural production through machine hacking. His current work focuses on developing low cost, open ended and distributable rapid prototyping tools to support remote making in a post pandemic era. Zain has participated in the design and fabrication of numerous installations with research labs and design practices at MIT, was a Quarra Matter Fellow in 2017, and has worked for a number of professional practices in Toronto, New York, and Boston.