NAMA and the architecture of the Amazon
Image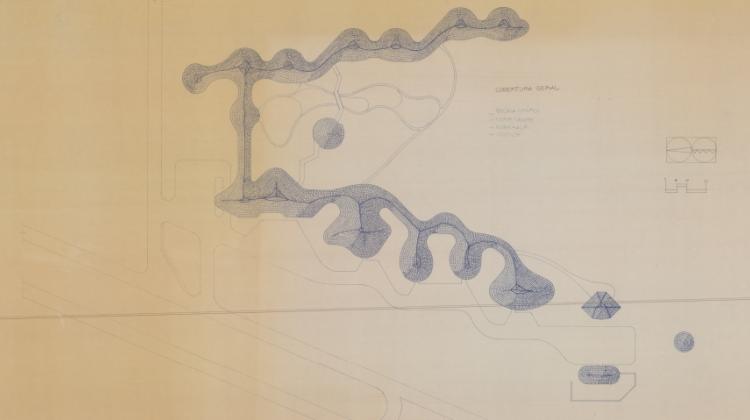 Series
Architecture + Urbanism
Public Lecture Series
NAMA and the architecture of the Amazon
MIT Architecture | Spring 2021 Lecture Series
A Research Studio conversation with Marcos Cereto, Angelo Bucci, and Xhulio Binjaku. Moderated by Cristina Parreño.
In collaboration with the Architecture and Urbanism Group
6:00 PM, webcast.
The NAMA - Núcleo Arquitetura Moderna na Amazônia was conceived by Marcos Cereto and brings together architects, researchers and artists interested in the documentation of modernity in the Amazon. Also, the architects of NAMA design contemporary buildings bringing reflections on the role of the architect and the criticism of architecture.
 The Amazon covers about 60% of the Brazilian territory and harbors a biodiversity vital to the climatic balance on the Earth. Contemporary challenges in the Amazon involve combating illegal fires and mining, controlling the expansion of the agricultural frontier, and protecting indigenous reserves. Conversely, the provision of infrastructure, sanitation and housing in settlements is necessary to guarantee the quality of life for inhabitants. The architecture in the Amazon still unknown.
Cereto presents his research of Severiano Porto's architecture, the "Architect of the Amazon", with the vanguard of his buildings and his legacy for the new architectures. These works express architectural decisions that use the skills of local labor in the management of industrial and forestry techniques with the tradition of modern Brazilian architecture.
Marcos Cereto, Angelo Bucci, Xhulio Binjaku, Cristina Parreño
Marcos Cereto is an architect, professor of the Faculdade de Tecnologia at Universidade Federal do Amazonas - UFAM. His works focuses on the modern architecture of the Amazon and its national and transnational connections with Latin American cultural institutions. His current research theme includes the works of Severiano Porto and his reverberations in the Amazon. He is the founder of Núcleo Arquitetura Moderna na Amazônia - NAMA and organizes annual seminars, Seminário de Arquitetura Moderna na Amazônia - SAMA, since 2016. He is an editor of Amazônia Moderna, Journal at Universidade Federal do Tocantins. He is also the curator of Exposição de arquitetura contemporânea na Amazônia - XAMA, in Brazil, 2018-21 and Amazonie en construction -  l'Architecture de fleuves volants, in Paris, 2019.
Since 1989, Angelo Bucci has been dedicated to building design, sharing his time between both professional and academic duties. These parallel activities define a special approach to his projects, in which the professional demands are understood as an engaging opportunity to research and speculate new ideas. Always based in Sao Paulo, Brazil, Angelo is founder and principal in charge of SPBR architects since 2003. He was also founder and associate of MMBB architects from 1996 to 2002. He has taught studios at FAU USP since 2001 and also as a visiting professor in Argentina, Chile, Ecuador, Italy, Switzerland [ETH Zurich, 2014], and United States [ASU, 2005; UC Berkeley, 2006; GSD Harvard and MIT, 2008; UT Austin, 2010; Yale, 2013; MIT 2016]. In 2005, he got his PhD with a work that reflects about the role of experience São Paulo in his way to think about architecture. Some of his buildings have been widely exhibited through publications, lectures and exhibitions.
Xhulio Binjaku is a PhD student in History and Theory of Architecture at Princeton University. He is interested in the interdisciplinary transformations between architecture and geography and how a history of uneven exchanges between the two fields produced new epistemes in design, environment, and the planet. He completed his Master of Architecture degree at Massachusetts Institute of Technology and holds two degrees from the University of Florida in Architecture and Geography. Currently, he is a curatorial member of the 2021 Venice Architecture Biennale.
Cristina Parreño Alonso is an architect, designer, and educator at the School of Architecture and Planning at MIT, where her research Transtectonics explores cultural, contextual and environmental implications of expanded temporal sensibilities in architectural material practice. Her tectonic translations—material transfers across mediums and temporal scales, human and more-than-human, technology and geology—embody narratives that are told in the form of essays, exhibitions, and through architectural projects and installations that activate public spaces. She is the director of her eponymous architectural firm and the founder of The Deep Time Project on Climate Change. Her work has been recently on view at the Schusev State Museum of Architecture in Moscow, and she is one of the architects exhibiting in La Biennale di Venezia 2021: How will we live together?