Image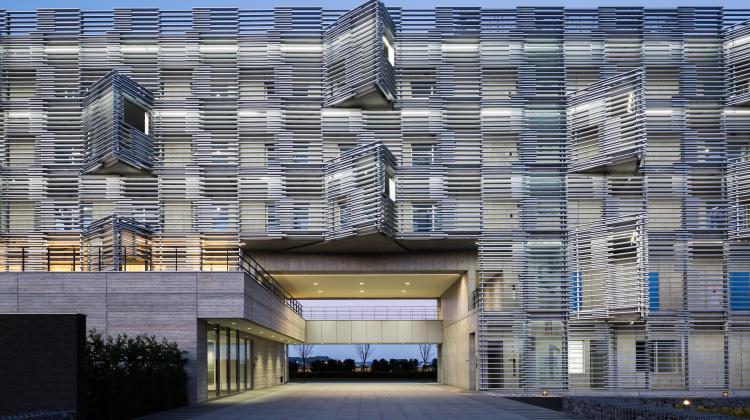 Location
Long Lounge, 7-429
Series
Architecture + Urbanism
Public Lecture Series
Building | Unbuilding
The work of J. Yolande Daniels bridges between operative constructions and critiques of form, and between the practice of studioSUMO (which she co-founded with Sunil Bald in 1995) and independent research.
Daniels' research explores the dynamics of rhetorical "black" spaces and subordinate systems and how enduring social contexts influence the constructed environment and affect inhabitants and communities. Her practice redefines the boundaries of architectural study and practice by considering architecture across a spectrum of systems and scales. Her work bridges between the societal systems and orders that produce objects and spaces to the systems and ordering of elements in the design of objects and spaces. Through architectural works that both reveal and shape the relationships between inhabitants and spaces, Daniels has created a human centered liberatory architectural practice.
Her recent independent research project, black city: the Los Angeles Edition, was exhibited at the Museum of Modern Art in New York in 2021 in the exhibition Reconstructions: Architecture and Blackness in America. The project examines place-based narratives of Black settlement from the founding of the Puebla de Los Angeles in 1531, to American statehood in 1850, to the present. The Black settlements uncovered in Los Angeles illustrate the dynamics of domination and subordination and the centrality and ongoing reality of spatial isolation maintained by implicit and explicit legal topographies and violence. A current independent research project, black city: the Arkansas Edition, examines the intersecting histories of displacement and negation of Indigenous Americans and African Americans exemplified in treaties and sundown towns and will open in May at Crystal Bridges Museum of American Art in Arkansas as part the Architecture at Home exhibition.
J. Yolande Daniels
Associate Professor, MIT School of Architecture | Co-founding Principal, studioSUMO
J. Yolande Daniels is an Associate Professor in Architecture at Massachusetts Institute of Technology. She is a recipient of the Rome Prize in Architecture and a fellow of the Independent Study Program of the Whitney American Museum of Art in studio practice and cultural studies. Daniels is a co-founding principal of the architecture and design practice, studioSUMO. Both the practice and individual projects have been published widely and recognized for design excellence by the American Academy of Arts and Letters, New York State Council on the Arts, New York Foundation for the Arts, Japan National Design Council, German National Design Council, Chicago Athenaeum, AIA New York City Chapter, AIA New York State, the NY Architectural League Emerging Voices and League Prize, the Architectural Record Design Vanguard and the 12th, 14, and 16th Venice Biennale Architecture Exhibitions.