Until Proven Safe: Spaces of Uncertainty
Image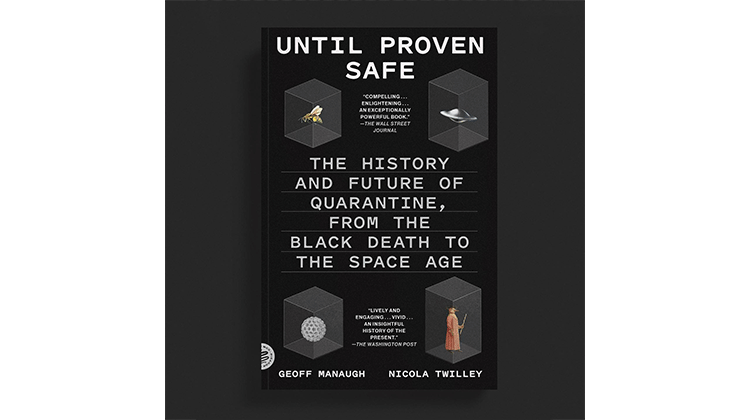 Image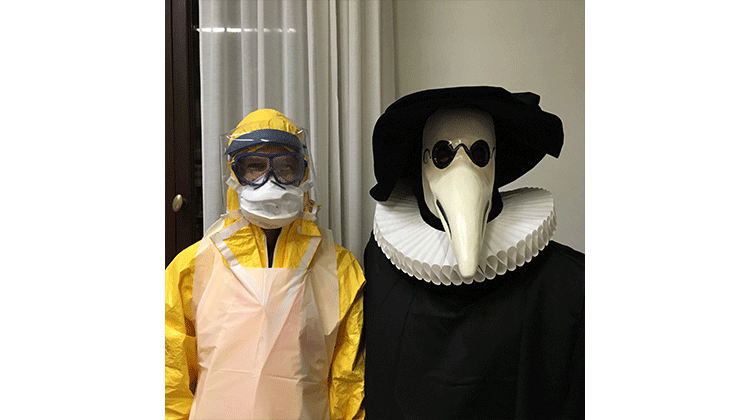 Location
Long Lounge, 7-429
Nicola Twilley and Geoff Manaugh
Until Proven Safe: Spaces of Uncertainty
Quarantine is one of humanity's oldest responses to uncertainty: it involves creating a buffer between ourselves and something we believe presents a threat to us. Quarantine has shaped architecture, medical ethics, geopolitics, law, and agriculture—even space exploration—yet was strangely overlooked as an historical force before the worldwide lockdowns and quarantine orders of COVID-19.
Long before that disease emerged, Nicola Twilley and Geoff Manaugh were researching spaces of quarantine and tracing their historical shadows. Their journey took them from ruined quarantine facilities on the Adriatic coast to the CDC, from NASA's lunar rock archive to the European Space Agency, from USDA agricultural disease labs to a vast underground salt mine where the U.S. government is isolating nuclear waste, aiming to learn where, how, and why humans attempt to contain the contaminated and potentially dangerous.  
In their joint lecture at MIT, Twilley and Manaugh will share stories from their research, look at the future of quarantine in an age of Big Data and ubiquitous surveillance, and discuss the challenges of writing narrative nonfiction during volatile current events. 
Lectures are free and open to the public. Lectures will be held Thursdays at 6 PM ET in 7-429 (Long Lounge) and streamed online unless otherwise noted. Registration required to attend in-person. Register here or watch the webcast on Youtube.
Nicola Twilley is co-host of the award-winning podcast Gastropod, which looks at food through the lens of science and history, a frequent contributor to The New Yorker, and the author of a forthcoming book on refrigeration's transformative power, exploring the vast artificial winter in which our food resides. Her writing has been honored with an AAAS Kavli Science Journalism Award and was selected for inclusion in the annual Best American Science & Nature Writing collection. She was a 2020-21 MIT Knight Science Journalism Fellow and a 2013 UC Berkeley-11th Hour Food and Farming Journalism Fellow. Her work on the cold chain has led to exhibitions at the Center for Land Use Interpretation and the Victoria & Albert Museum, as well as keynote lectures at the Oxford Symposium on Food & Cookery and the first meeting of the Global Panel on Cooling for All at the United Nations. Previously, she was the co-director of Studio-X NYC at Columbia University GSAPP. 
Geoff Manaugh a freelance writer regularly publishing in The New York Times Magazine, WIRED, The Atlantic, and many other venues, is the author of the New York Times-bestselling book A Burglar's Guide to the City, and writes the long-running architecture and technology website, BLDGBLOG. He has taught graduate architectural design studios at UC Berkeley, Columbia University GSAPP, and USC, received a grant for the Graham Foundation for Advanced Studies in the Fine Arts for a new project on archaeological geophysics, and lectures internationally. His short story "Ernest" has been adapted for film by Netflix, under the title We Have A Ghost, and will premiere in 2023.
Together, Twilley and Manaugh are the co-authors of Until Proven Safe: The History and Future of Quarantine, chosen by NPR, Time Magazine, The Financial Times, and The Guardian as one of the Best Books of 2021