Image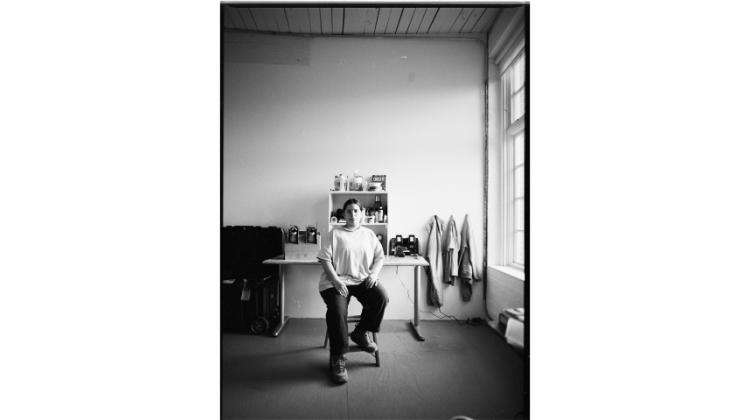 Image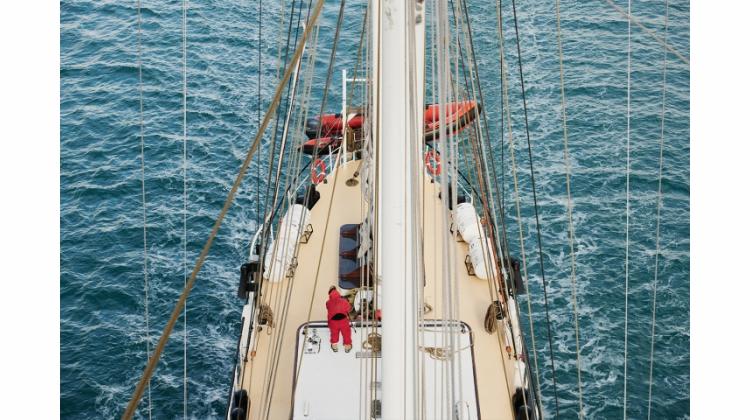 Deborah Garcia arrived at MIT Architecture (virtually) in the Fall of 2020 as a result of an international call for emerging designers to become Teaching Fellows. In a recent 3Q interview, Carol-Anne Rodrigues MArch '22 asked Garcia about her practice, her own path to becoming an architect, and how she envisions the future of architectural education. 

How pivotal were architecture high school outreach programs in starting your architectural career?
I honestly don't think that I would have ever pursued architecture in the first place if it wasn't for the Design Immersion Days program at SCI-Arc. That program really changed everything for me. I remember being a young kid in high school with a lot of anxiety about the possibility of going to college. I was deep in the American high-school-grind which is all about trying to somehow find a way to maneuver a system that is always stacked against you– impossible to reach scores, unaffordable extracurriculars, and totally unattainable ideas of what it means to get a higher education. Amidst those fears I attended the DID program at SCI-Arc and, for the first time, encountered a pedagogical form not solely interested in delivering "grades" or "scores." I had never imagined a way of learning that was about making, thinking, and then– as all architecture students know- defending your positions in group discussions and presentations. As a high school kid, you're like, What! Stand up in front of everyone and show you what I made? What I'm thinking? It was radical.
How do you define "your practice" from studying at SCI-ARC and Princeton to participating in a residency at ARTfarm Nebraska?
My practice, which I think is just a way of saying my way of looking at the world, has been slowly developing over the last couple of years through methods of site-specific research and using tools like film and sound recording. I was a resident of ARTFarm in Nebraska right after the 2016 election. I remember thinking right after that clear demonstration of American political demise–ok, I need to go to the heart of America. I'm from Los Angeles and my own culture and identity are a part of the way I look at architecture and the world as a whole. I felt it was important to go where I clearly did not belong in this country, where I was a stranger in a strange land. Why? Because I think discomfort can be productive, because I think that me being in a place where there aren't others like me is, in itself, a form of resistance. My way of looking at the world, and my own methods of designing and thinking, can produce new knowledge. That way of working has taken me to the oceans of the Arctic Circle, to underground bunkers in West Texas, and who knows where to next.
Where do you see the future of architectural education going, especially during the current situation?
I absolutely believe that architectural education is pointing towards new forms of representation and communication. We are working more digitally than ever - or maybe a better way to put it would be to say that we are using digital tools to communicate more than ever. Suddenly we're not printing large format drawings anymore to produce an immersive way of thinking about architectural space, instead we're online and thinking about how scrolling, dragging, and zooming are ways of virtually maneuvering digital space. The same goes for presenting and communicating our work. The Zoom space is strangely intimate and isolating at the same time. The best types of performances and conversation that I have seen in this past year have taken that strangeness and used it to their advantage, suddenly engaging in more personal and radical ways than ever before. I think neutrality is dead, especially in terms of technology. Our identities are deeply merging with how we speak and present architecture. And who we want to speak to. Education itself must shift to that new way of thinking. 
Deborah Garcia is a designer, writer, and curator. She holds a Masters of Architecture from Princeton University and a Bachelors of Architecture from the Southern California Institute of Architecture. She was a recipient of the Princeton University Butler Travelling Fellowship which took her to the corporate agricultural complex of the United States heartland where she was a resident at ARTFarm Nebraska, and was an invited participant for the 2019 Arctic Circle Expedition in the international territory of Svalbard, Norway. She was a co-curator of THE DRAWING SHOW at the A+D Architecture and Design Museum in 2017 and curator of One Night Stand for Art and Architecture-LA in 2016. She is the current Marion Mahony Emerging Practitioner Fellow at the MIT Department of Architecture.
Image credits:
1. Deborah Garcia portrait. Artist in Residence at MASS MocA 2021. Courtesy Deborah Garcia.
2. Deborah Garcia. Arctic Circle, Filming 360 Video 2019. Courtesy Deborah Garcia. 
3. Deborah Garcia. Photogrammetry studies for Rodeo House Project in Marfa, Texas 2020. Courtesy Deborah Garcia.