Geoffrey Mosoti Nyakiongora
Graduate Architect | Architecture | Urbanism
Geoffrey Mosoti Nyakiongora is a Graduate Architect from Nairobi, Kenya and a Master of Science in Architecture + Urbanism candidate at the Massachusetts Institute of Technology (M.I.T.) . He holds undergraduate degrees in Architecture, Architectural Studies and a graduate degree in Advanced Architectural Design from the University of California - Berkeley.
His interests lay in a vast number of topics including sustainable design, simulation, architectural history, urban forms and blockchain. His work on urban forms and sustainability in Kenya led to his invitation to work with Rem Koolhaas, OMA and AMO on "Countryside: The Future" project from 2017-2020. The research focused on the field of countryside and rural forms and their gradual and progressive evolution over the years, Geoffrey was selected as one of the lead researchers and coordinators for the Kenyan team and ultimately presented their work at the Solomon R. Guggenheim in New York in the year 2020.
His research at U.C. Berkeley focused on the use of biomimicry, biomimetic systems and materials to solve issues in indoor air quality and potentially enrich natural eco-systems. Together with his team, his research won two prestigious awards, the AIA Award 2022 for Best Student Design Project and the Detail Design Award 2022 for best student project. He is also a 2024 Morningside Academy of Design Fellow. The Morningside Academy of Design is the most prestigious design fellowship throughout the Massachusetts Institute of Technology.
Geoffrey has also worked as a graduate architect and designer in a set of diverse projects in private practice in Kenya and has taught at the Department of Architecture and Building Science at the University of Nairobi and as Graduate Student Instructor at U.C. Berkeley.
Projects
Polycentric Nesting Through Grass Based Tectonics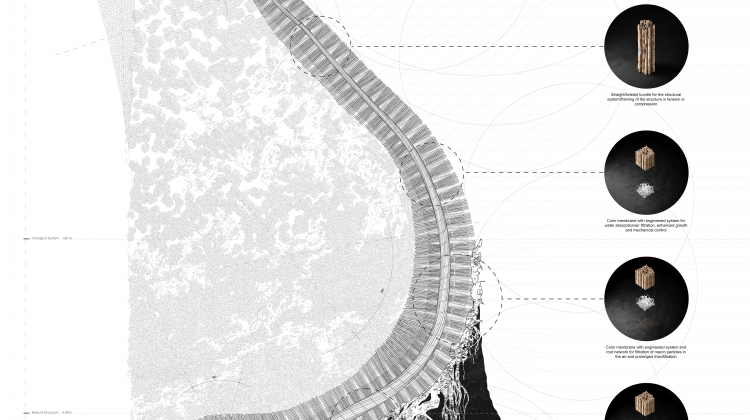 The built environment accounts for upto 40 percent of global energy consumption, this has contributed to the degradation of natural ecosystems both at the architectural and urban scale. The study seeks to not only assess the impact of this deterioration but also project how widespread its impact will be in the next 50 years. The study also seeks to investigate the potential of grass tectonics- with a particular focus on Schoenoplectus acutus - as an alternative construction material. It delves into how its cultivation, growth and harvesting could not only be used to create new forms of regenerative agriculture that incorporate technology but potentially be used as a tool to preserve or even alter natural systems and ecosystems to ultimately save the habitats of threatened plant and animal species.
The New Kabete Market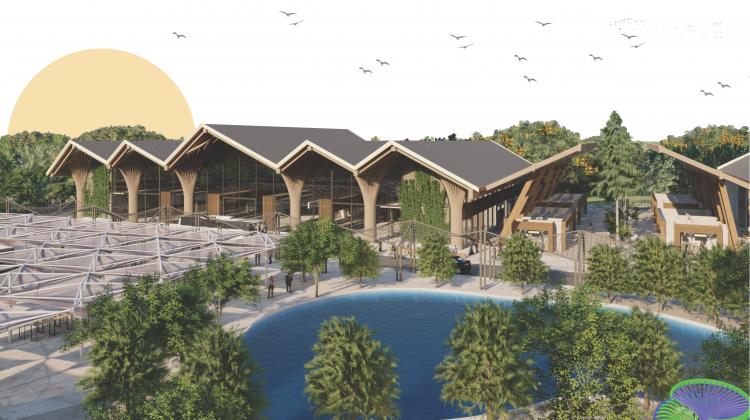 Kabete is a fast growing section of Nairobi. Its main source of revenue is agriculture. As a result the County government of Nairobi plans to construct a multi purpose fresh produce market for the local farming community to sell their goods. This proposal sought to not only provide an ideal place for the sale of goods but also for the storage of large amounts farm produce through the introduction of refrigeration facilities.
The proposal is envisioned to be designed and built for and by the local community of Kabete.

The project will cater to over 5,000 customers daily and provide employment for over 500 vendors. The design also seeks to integrate the community in its construction to create means of employment for the local community.
Publications
Polycentric Nesting Through Grass Based Tectonics
University of California at Berkeley
2022
The Effect of Building Form and Geometry on Operational Energy Performance
University of Nairobi
2018