Junha (Jun(h)a) is a MArch Candidate at MIT's School of Architecture and Planning. After completing her B.Sc in Architectural Design from Stanford University in 2019, she spent three years working and collaborating with multidisciplinary design studios and artists in New York and Seoul. 
Currently, Junha is interested in everyday objects, surfaces (i.e. chairs, stairs, and walls), and spaces that can be reimagined to produce sociability, comfort, and care between different bodies. Ultimately, she hopes to find common ground at the intersection of architecture, performance art, and play in search of togetherness, connection, and a sense of place for all – so that we all feel empowered to tackle more urgent problems together.
Outside of school, Junha enjoys doing yoga, drawing on people's bodies, and resting.
Projects
ONE/TWONESS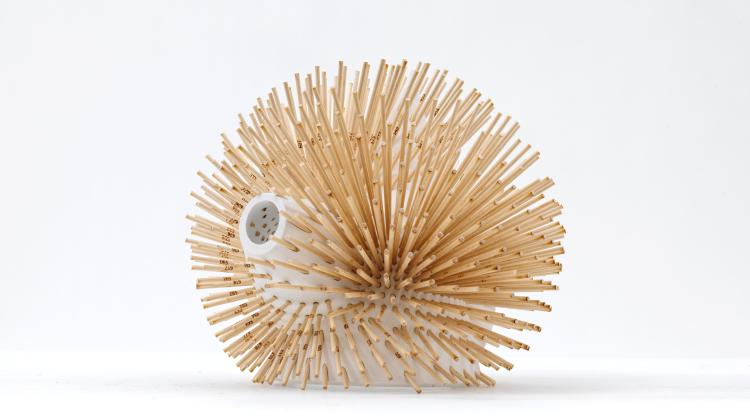 4.105 Geometric Disciplines (Instructor: J Jih)

[Two hugging cones in one hairy sphere]

This object of exploration consists of two hugging cones that act as a base frame in which 632 wooden dowels radiate from two center points of the cones. These follicles of specific length and directionality inscribe a single spherical form outside of the two idiosyncratic cones. The project is about oneness and twoness, and mutual growth between multiple sources, things, and individuals.
A PART AND APART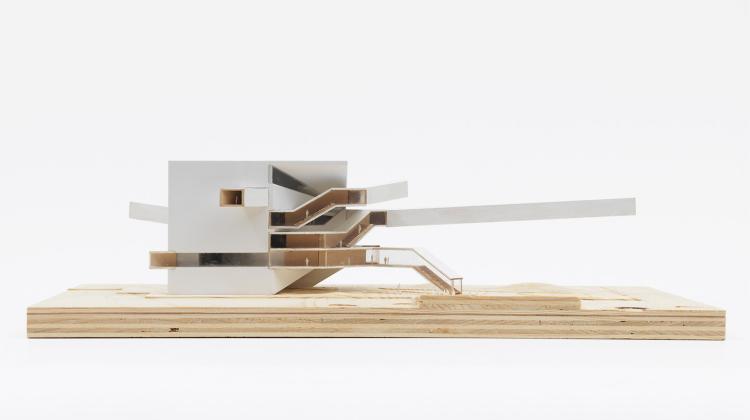 4.151 Architecture Design Core Studio I (Instructors: Jeff Landman, Carrie Norman, and Liam O'Brien)

[A container for collection, a space for projection, and a center for connection]

Set within the court framed by MIT Buildings 1, 3, 5, and 7, this project objectifies one of the key architectural elements of the MIT campus, the double-loaded corridors. At an architectural level, the corridors that are highly ordered and insulated with programs are exposed and stripped from their service programs, treating them as solely performative experiences that bring visibility to the people and activities at MIT. The building is both a part of the MIT institutional context as well as apart from it, distinguishing itself as an entity that spans MIT and the public.
QUEER THEATER CHAIR
4.152 Architecture Design Core Studio II
(Instructors: Cristina Parreno, Jaffer Kolb, Maria Rius Ruiz, Franca Sonntag)

[Rigid, unyielding, straight angles: the straight theater chair. What would it mean for the theater chair to be queer?]

This project reimagines the Strand Theater through the lens of the theater chair. The Strand theater becomes a heterogenous landscape that accommodates deviations within the normative and conventional sitting in theaters. While the existing central stage and the hierarchy of stepped slabs remain, an accessible ramp weaves through and fragments the seating area into triangular islands of new seating arrangements. The ramp allows the audience to move between different zones. Each act of reorientation in these zones responds to my own desires, and speculates on possibilities of new angles, sides, intersections, and contact between different bodies that dwell in this theater.