Tracing Queerness: Archiving the Ephemeral
-
Image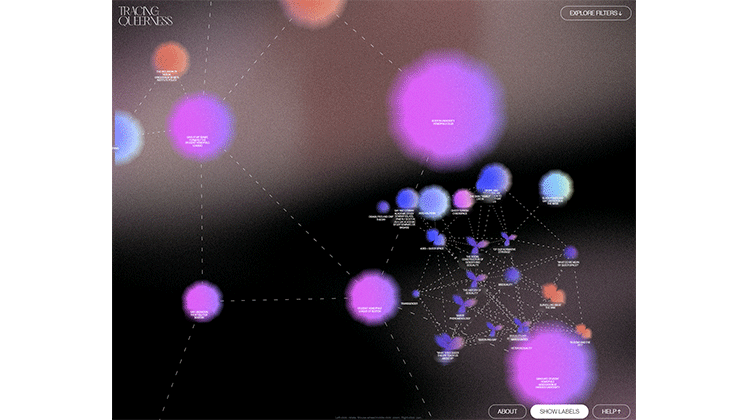 Location
MIT Keller Gallery, 77 Massachusetts Avenue, 7-408, Cambridge, MA
Tracing Queerness: Archiving the Ephemeral
On view September 16, 2022 – October 7, 2022
MIT Keller Gallery, 77 Massachusetts Avenue, 7-408, Cambridge, MA

Cambridge, MA, September 13, 2022 – MIT announced that Tracing Queerness: Archiving the Ephemeral, an exhibition by Aidan Flynn (Teaching Fellow) and J. Jih (Lecturer, Architecture + Urbanism), is on view at MIT's Keller Gallery through October 7, 2022.
This exhibit proposes an alternate mode of assembling a community-driven queer space to ask: how do queer spatial practices simultaneously orient the queer community and dis-orient[1] familiar ways of knowing self, space, and time? The curators offer a glimpse into this ongoing, contingent process of tracing the worlds we inherit and disinherit through contributions from a vast and growing community of artists, scholars, party-goers, activists, historians, and architects, among others, building up an inclusive and expanded notion of citation that bridges between the social, the spatial, and the academic. Tracing Queerness also invites visitors to contribute something as kind and become part of an expansive and ephemeral set of relations – neither entirely digital nor physical – in order to be transformed by the spaces they have shaped and reimagined.
[1] For more on orientation and dis-orientation within queer discourse, see Sara Ahmed's Queer Phenomenology (2006).